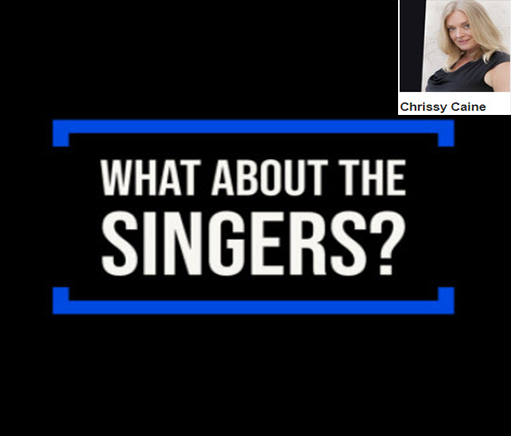 Born into a musical family Chrissy studied voice & soprano singing technique under the tutelage of Miss Joan Partington for four years. On graduating Chrissy diversified from her classical training and began working with her sister Ann, as cabaret duo 'Intuition' they travelled the world together, and for three years were backing singers for Greek star Demis Roussos.
What About the Singers?
Government rules are that no live singing is allowed in public venues at the moment because there is a risk of a singer spreading droplets to the audience.
This has left thousands of professionals without work and many of them like Chrissy have had no financial help at all from the Government. To coin the Governments own phrase "They've fallen through the cracks".
This song has grown out of the anxiety singers are feeling at the moment, no help and no signs of an imminent return to work.
Your support for this track will help create a fund, all profits which will be made available to our professional unions to help singers in need.