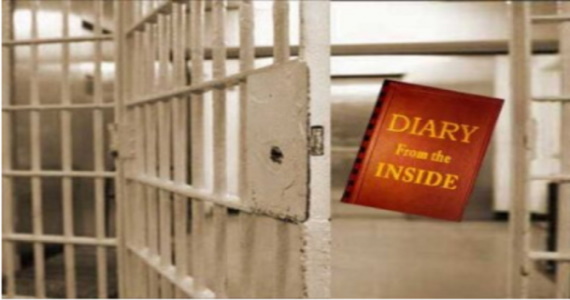 Tuesday 1 February 2022.
16:23 –
Oriel Serafin
lo Potesta
Ziti Zeta
Galatim Galata.
The Suzana ritual always produces results.
Wednesday 2 February 2022
17.04 – How funny. All my files were supposedly lost but yesterday one came suddenly back to light. These fools really are fools, to put it mildly. With obfuscations, you need to be consistent, which the High Court are not. They are simply and continuously intellectually dishonest, but soon the police are coming to see me at my request as I will report the crime of kidnapping. Me!!!!
Thursday 3 February 2022
19.58 – A lot of revelations today.
Friday 4 February 2022
20.01 – I can hear the band playing "The Fool on the Hill."
Saturday 5 February 2022
19.34 – I have an idea.
Sunday 6 February 2022
18.21 – If you treat a woman badly, then you will not get the woman you want. – You will get the person that you are.
Monday 7 February 2022
19.20 – The times – they are a changing
Tuesday 8 February 2022
19.36 – My youngest son, God bless him. Has lost faith in the criminal justice system in the UK. And frankly, as have I. Save that I have no choice but to just carry on. But how much longer is yet to be seen.
Wednesday 9th of February 2022
20.10 – A major project is underway. I should complete this by the end of the week.
Thursday 10 February 2022
21.04 – I have almost completed my herculean task.
Friday 11 February 2022
20.54 – I may actually be onto something good for many.
Saturday 12 February 2022
15.41 – There is one musician, singer, songwriter that I never got the chance to meet yet. One day I will. – Carole King. A simply brilliant songwriter. One day I will get to meet her.
Sunday 13 February 2022
10.10 – Well, Saint Valentine's Day is upon us, and I'm still caged unjustly. But however, all I can say is watch this space.
Saint Valentine's Day, Monday 14 February 2022
12.01 – An interesting day. Tomorrow is just another day.
Tuesday 15 February 2022
17.29 – Well, the sky documentary will be broadcast tonight and my son, has had a preview. All I know that it's 50% fiction, 25% factually, inadequate, inaccurate, and the balance is not worth fighting? But it does lead to many questions and thus, a new documentary directed by Jim Sheridan. Good viewing all.
Wednesday 16 February 2022
08.17 – The day after the day before.
Thursday 17 February 2022
10.21 – It seems that the Sky documentary has received bad reviews because it did not disclose anything knew.
Friday 18 February 2022
21.43 – Storm Eunice has caused havoc without really causing too much damage. This country is full of fear of anything. Whatever happened to Great Britain?
Saturday 19 February 2022
21.10 – Had a good conversation with a guy from Boston, USA tonight, something good may come out of it.
Sunday 20 February 2022
11.21 – Things went well yesterday, and the results will soon be known and felt.
Monday 21 February 2022
12.43 – Holy Lord Almighty. Look at the Gospel of Matthew 5, verse 25 to 26. Just what I did not need but may have to heed the advice.
Tuesday 22 February 2022
13.04 – Today it is a date 22.02.2022 all the twos. Interesting developments.
Wednesday 23 February 2022
18.02 – I went to Reading hospital this morning to see the consultant neurologist. Not good news but have to deal with the diagnosis whether I like it or not.
Thursday 24 February 2022
20.10 – I am not at all shocked as to how the UK news outlets are biased against Russia. I. I always thought that a newspaper or media had to report the facts, not opinions. Russia has entered Ukraine. Let's see how this develops.
Friday, 25 February 2022
21.08 – What a situation I am in, at the end of the day, this whole situation is just, sad.
Saturday 26 February 2022
20.15 – Today is what I call a nothing day because nothing happened today. I have been in 3,256 days, that is 78,144 hours, that is 4,688,640 minutes. Now that alone told you I have eff all to do if I can do that calculation.
Sunday 27 February 2022
19.45 – I need to resolve a whole heap of administrative matters on our site, without which all the good work done will be for sweet FA and I must resolve my own personal administrative matters quickly, because it seems no one else considers it a priority. Which it probably is not for others, but it is for me.
Monday 28 – Friday 4 March 2022
No diaries received
Saturday 5 March 2022
10.10 – If one considers I should have been released August 2018 at best and May 2020 at worst I really am a political hostage of a country that has no respect for even its own law, but time does not stand still and remember that when you enter a court room all textbook laws are thrown out of the window.
Sunday 6 March 2022
20.29 – Finally this weekend is over. I have so much to do but just cannot be bothered to do anything.
Monday 7 March 2022
18.09 – I am promoting "World Peace Year" and looking for singers to record 'Una Paloma Blanca" as the chief song.
Tuesday 8 March 2022
18.05 – No news today about anything there is continued stonewalling and evasion from the government.
Wednesday 9 March 2022
20.09 – Much happened today and nothing happened today. That is life!!!!
Thursday 10 March 2022
20.29 – Today I declared war on the system that has corrupted justice and became intellectually dishonest. I tried to keep the peace but have always been ready for war.
Friday 11 March 2022
21.09- In short, I have actually come to the conclusion that one does not need to explain things to anyone unless they choose to do so of their own free will.
Saturday 12 March 2022
221.15 – There is an old saying that goes something like this: "You don't send a mackerel to do the job of a tuna….!!!!
Sunday 13 March 2022
22.10- There is another wise saying from yours truly GDS: "When you are dead the polite thing to do is to get a shovel." The word 'dead' is used metaphorically.
Monday 14 March 2022
14.01 – Leave aside totally the merits of seizing assets from rich Russian citizens who allegedly are friends of the Russian President – the sanctions imposed are contrary to International and national (in UK) law. More on this later.
GDS