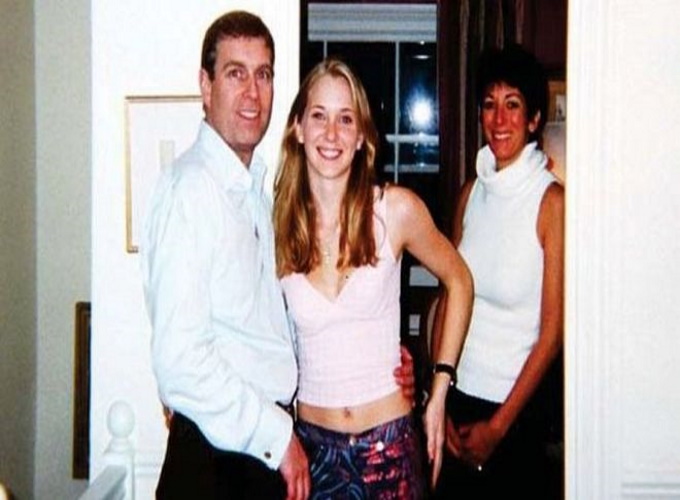 We re-publish our story on the so-called photo of Prince Andrew and Ms Giuffre which we stated was only a photocopy and altered/manipulated. We are pleased to confirm that Ghislaine Maxwell in her interview with Daphne Barak has confirmed what we published is correct. Ghislaine said:
"I have no memory of them meeting and I don't think that picture is real."
We further support any application by Prince Andrew in overturning the settlement agreement he made last year. Both Jeffrey Archer and Jonathan Atkin fell foul to settlement agreements founded upon mendacity, the law is no different in USA.
https://www.dailymail.co.uk/news/article-11663321/Ghislaine-Maxwell-says-no-memory-Prince-Andrew-meeting-Virginia-Giuffre-Video.html
Our Article published 15 January 2022 and 19:35
The much-circulated photograph of Virginia Giuffre, Prince Andrew, and Ghislaine Maxwell, which forms a foundation of the civil lawsuit in New York against Prince Andrew has now been uncovered as only a copy and not original.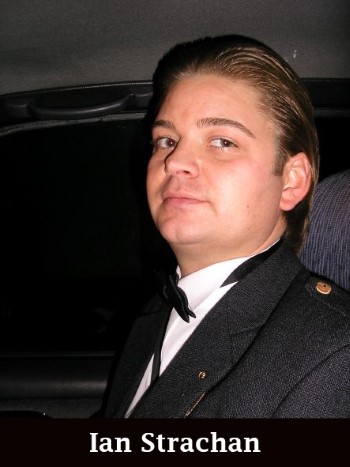 Controversial lawyer, Giovanni Di Stefano who defended Ian Strachan in the infamous 'Royal Blackmail Case' said: "I have always known the photo to be a copy and not an original and as a consequence in accordance with the best evidence 'Rule of the New York State Bar' may well be excluded from evidence."
If the photograph is not admitted into evidence, and Prince Andrew has publicly stated he had never met Virginia Giuffre, then if the matter does eventually go to Court, it will be a question of who the Judge and the Jury believe.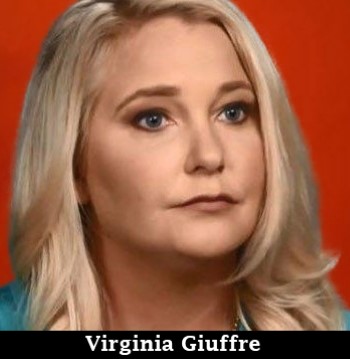 Virginia Giuffre, herself, has admitted to trafficking girls for Jeffrey Epstein and it is uncertain if she has any immunity deal with the New York District Attorney's office.
Carolyne Adriano testified in the case of Ghislaine Maxwell, which may well be subject to a retrial, and confirm that Giuffre procured her and others for Jeffery Epstein. "The question is whether a Jury will believe the word of a person who has trafficked girls for Jeffrey Epstein, immunity deal or no immunity against the word of a Prince of the Realm." Said, Di Stefano.  
Carolyne Adriano told the media after waiving her right to an anonymity that in 2001 Giuffre, then Roberts, produced a 'photo' possibly 'on a mobile' or a 'snapshot.' Photo images on a phone in 2001 were "not common and would not produce a flash, as can be seen on the photo," said an expert on photomontages.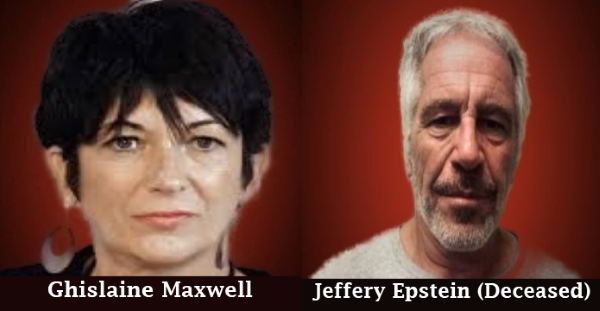 Carolyne Adriano told the media that "she holds Virginia Giuffre, responsible for delivering her into Epstein, and Maxwell's clutches in the first place." In a rather unusual set of circumstances, Giuffre has admitted that she actively recruited young girls for Epstein and admitted she bitterly regrets doing so.
"Regret or not Miss Giuffre the plaintiff in the civil suit against Prince Andrew comes to court with unclean hands, a principled and New York Bar will not take too easy," said Stefano.
Rule 10 of the 'New York Court Rules of Evidence' involves the said best-evidence rule. Rule 10.03 states:
'When a party seeks to prove the content of a writing, recording, or photograph that is in dispute, the writing, recording, or photograph, must be proved by the production of the original, except when the production is excused as marked in the article.'
Rule 10.01 also clearly states the 'party must produce the original.' Exceptions would be if the parties agreed that the photograph was consistent with the original, but Prince Andrew denies vehemently that he ever met Giuffre, so there can be no question of the authenticity of the photograph.
The fact the photo has done the rounds is only a 'copy' never escaped controversial lawyer Giovanni Di Stefano: "I always knew it was a copy, but when I began to investigate this matter, I discovered it was truly only a copy, and as a consequence the foundation of the lawsuit remains fanciful," said Di Stefano.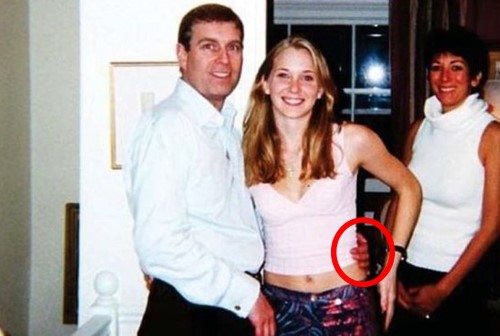 An expert told OPC Global, "I take Commissions to do photo manipulations, and I can assure you this photo is a fake. If it is real, I would like to ask Prince Andrew to hold both his arms out in front of him. If this photo is real, then his left arm would have to be considerably longer than his right arm. As well as he would have to be more than double-jointed. Whoever did this photo manipulation gig did a very amateur job and can't see any Judge buying this as genuine."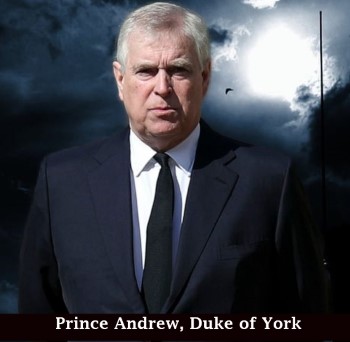 Prince Andrew recently surrendered his military ranks and non-use of the HRH title, as a consequence of the lawsuit. "They may as well have asked him to undergo a full 10-pint blood transformation. I believe that Prince Andrew surrendering his ranks and non-use of title is caring on his part especially, as he actually has combat experience in the Falklands and if he'd have done this it is for the love of his mother and nothing else," said Di Stefano.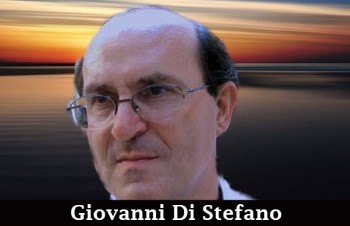 "I have notified Prince Andrew the status of the photograph and the opinion of an expert as to its authenticity," said, Di Stefano.  "I am against all forms of violence and exploitation at any level, but I am also against anyone taking advantage of situations and fabricating evidence," the lawyer added.
If the photo proves to be fabricated, not only would the case against Prince Andrew collapse it would have a far-reaching consequence for many, and the police inquiry in New York would inevitably be ordered.
OPC GLOBAL Investigative Reporter – Felicity Treanor
©All Rights Reserved
NB: Some images retrieved from Google, will be remove at owner's request.