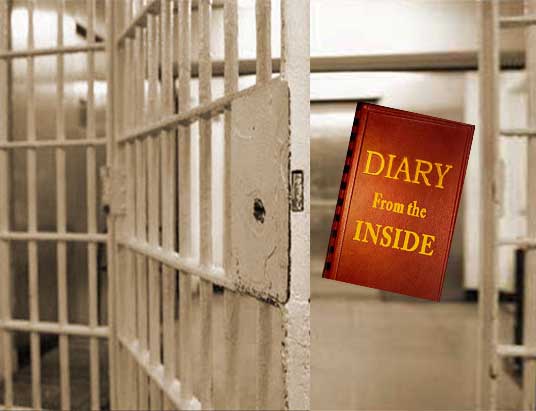 Tuesday 28 March 2017
10.10pm – Not such a hot day but I have done much today and I am getting stronger by the day.
Its four years since I entered the HMP and frankly, I have learned a lot – mostly about the pure dishonesty of the criminal justice system. Not in my lifetime but within 50 years things will change for the better.
Wednesday 29 March 2017
10.49pm – Today the UK gave notice to the EU of their intention to leave the EU – the famous Article 50 of the Lisbon Treaty. You know what I say – good riddance to rubbish. What the UK Government did not know is that four countries in the EU, since 1999, were trying to find a way to get the UK out of the EU but try as they did they could not find a way. Then blow all down the UK left of their own volition and rest assured twenty-one countries within the EU are ecstatic as am I!!!!  
On another front, I see that Mr. Amri has been expelled from Rome.
Incredible, in 2013 his cousin was at HMP Wandsworth and I thought him a nice man which goes to show you must not treat relatives in the same way as offenders.
Thursday 30 March 2017
08.55pm – I actually managed today to relax in the gardens and may have even acquired a suntan. Regarding the 'Carlos the Jackal' trial, he was convicted – now there is a surprise. Absolutely no evidence against him but he was convicted anyway. Today, out of the blue, received the Court of Appeal (Civil Division) forms absolute surprise, but pleasant one. All the talk is about Brexit. Actually, it's about talking on talking because there is no substance at all. The last few days received no letters from anyone. Well, its four years now so what do I expect? Life moves on and so it jolly well should.
09.01pm – Sometimes I feel that I'm in a steady decline just awaiting what will happen. Well, it's normal because at the end of the day I am locked up for over four years by a corrupt system that is more corrupt and dishonest that the allegations I faced and was convicted wrongly. Never mind we move on.
Friday 31 March 2017
10.45pm – This country has totally undervalued the twenty-six member states of the EU. How totally isolated this country will become from 2019 onwards is incredible. I'm beginning to feel sorry for the people of the UK – which shortly after 2019 will not be as united as they think. The EU is insisting on a border between N. Ireland and Eire and all entering the EU from the UK who are non-EU citizens will pay an entry tax. Footballers will be affected also but that will be good for English football and within ten years England may well have a great team.
Saturday 1 April 2017
11.15pm – Not so good today, have caught an infection and it's so painful but somehow I must just get on with it. Have no more antibiotics so I don't know how I will get rid of the infection. Did not call anyone today, cannot sing my woes to anyone because they all have woes of their own and I guess a good few are getting tired of hearing all my problems and ifs, maybes, etc. people outside need certainties and I cannot give them because all is conditional so whilst I'm not well I just won't call anyone.
Sunday 2 April 2017
07.55pm – I see that a lot of the stories on the Royal family are taken directly from my book which can be downloaded from Amazon.
Both Channel 4 and 5 are broadcasting good documentaries especially the one tonight, about spying on Mrs. Simpson, on channel 4 in a few minutes. Oh well, at least I have sparked off interest in the past.
07.57pm – Sent off today the Proceeds of Crime Act 2002 S.87(2) application today. I should have done this last month but I'm finding it hard to work at the moment and I'm not at all well even today.
Monday 3 April 2017
11.10pm – Just made it on time to do a diary entry. Today has been one busy day but I'm still not feeling too OK. Obviously, I must just carry on regardless (not the film!!!) This afternoon the UK Border Agency took my photo again – last time was in July 2013 so let's see what blows. Not much news wise just the same recycled propaganda the government wants its citizens to believe. For example, most of the papers want the people to believe that the EU will fold within five years – why? – Because, if it is successful as it will be, then the questions will be asked why they left. Also the Article 50 letter the PM sent is not compliant with the Lisbon Treaty and as such…. let me say no more…..
Tuesday 4 April 2017
10.36pm – Not feeling quite so good today, again, as I have an infection and am out of antibiotics and can't get to see a doctor for a good few days. Oh well, I just must hope for the best and prepare for any eventuality.
Wednesday 5 April 2017
07.30pm – Not much to report today. I am OK but in a bit of pain and still cannot get to see the doctor – oh well such is life.
Thursday 6 April 2017
11.06pm – I tried to call my mother tonight but it was late and I did not think of the time. I was a bit annoyed with myself for not thinking of the time.
11.07pm – I see that Donald Trump is thinking of an attack on Syria – will be great mistake – a big effing error.
Friday 7 April 2017
08.30pm – The below article is what I call fucking offensive to justice. How the law has favourites!!! Someone should complain.
Saturday 8 April 2017
10.40pm – The other day it was the birthday of one of the chaps here and today a birthday cake was shared. It was very nice. The world is still waiting to see what will happen in Syria which has reappeared on the news with the U.S. firing missiles at them. Why can't countries just simply mind their own business and let each country take care of its own issues. Oh well, I guess such is as it is.
10.43pm – Today I was talking to an officer who happens to be French and we had a good chin-wag about the book Françoise Sagan's 'Bonjour Tristesse.' Why that book I don't know but then the conversation went to Cardinal de Richelieu and Cardinal Mazarin. How it went from the 1960s to the French Revolution heaven only knows but it did. It was a hot day and I managed to get some nice sun which vitamin D intake must have done me good.
Sunday 9 April 2017
11.16pm – The Times published today an article on Churchill promising Spain to give back Gibraltar. I gave a written advice to the Spanish Government disclosing such in 2011/2012 which I hope Caroline will publish. It sets out the true legal position of the UK-Spain-Gibraltar. Have a look at the advice and the article in The Times attached. I was criticised for revealing the 'secret' which now the UK reveal themselves.
(If you go to The Times' website and put in the title 'Churchill's promise to give up the Rock' you can read the article)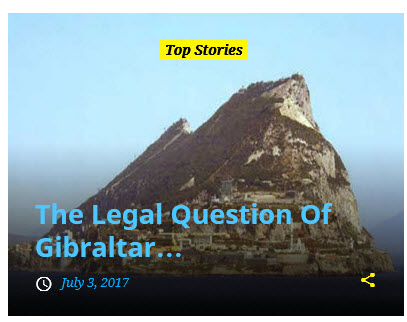 Monday 10 April 2017
10.47pm – Yet again an old case is being re-investigated, yet the Carol Weston murder is simply ignored. I cannot understand a big law firm like Charles Russell Solicitors not doing anything themselves!!!!
Tuesday 11 April 2017
09.26pm – Let me tell you that Judge Dhir QC is a truly fantastic Judge and I hope to God that, in due course, she will become the first Lady Chief Justice. 
I'm absolutely pleased that Lady Justice Hallett has been overlooked for the post and as a result, she has become so bitter that it overspills on her judgments. A man, aged 101, was refused an appeal on a thirteen-year sentence saying that if he was younger he would have received longer!!! Thank the Lord she has been refused the job!!!!
Wednesday 12 April 2017
11.37pm – Not much really to write about today – I am feeling a lot better but by gosh I've been not at all well since Xmas 2010, some seven years of health issues and I'm only 62!!!! Oh well to hell with it. Just get on with it.
Thursday 13 April 2017
10.50pm – It was only a matter of time before Trump would use quasi-nuclear weapons on presumed enemies. I mean what the hell has Afghanistan got to do with the USA? Imagine if Russia had used a similar bomb in Ukraine???? We are moving towards an atomic war and I hope Trump will come to his senses soon but as I said when he was elected – he will use nuclear weapons and may well create the real doomsday.
Good Friday 14 April 2017
11.15am – This article below is yet another example as to how bitter Lady Justice Hallett has become since being excluded from becoming Lady Chief Justice. Further, ignoring the evidence and going on speculation becomes – so, so wrong!!! I hope she changes as it is an affront to justice!!!
Saturday 15 April 2017
10.48pm – For the past nine days I have not received a single letter or any kind of post at all. You see after four-plus years away, people outside kind of give up hope of seeing you again and each year contact dries up. People have their own lives to lead and even direct family must concentrate on how to get by, day to day, as a result you just get put in a lay by state. There is no criticism at all from my part because everyone must get on with their lives but now and again I think of all the people I helped in the past and now – well never mind. My Mandela moments will arrive. In the meantime, I will get by.
10.52pm – Now have a look at the Libor case news report. One of the men who was jailed is here and he is a nice guy
He gives me his newspapers after he has read them and it's very kind of him because at the end of the day he does not know me. I do think he and others were left carrying the can for the top people – I know the feeling.
Easter Sunday 16 April 2017
01.00pm – Well its Easter and it's my fourth in captivity. I use the word 'captivity' because in many ways I am unlawfully held but never mind we just move forward. Spoke to my family and all quiet on the western front. Not much else to report, just getting by as they say.
Easter Monday 17 April 2017
07.07pm – A sunny afternoon today, all very quiet here. I noticed this news report in The Sunday Times and of course, I know the person but I won't name him at it serves no purpose.
I am still loyal, but did he develop PTSD? I very much doubt it frankly. Going undercover in Pakistan and Egypt left him mentally disturbed? You see going under cover requires a very cool head and clear sanity so I discount that excuse but it was a good try in Court – but it did not work and can never work. The killing was unconnected to his job. No brainier the outcome.
Tuesday 18 April 2017
10.31pm – Well today the Prime Minister called a general election on 8 June 2017 which is a Thursday. Why would she do this? My opinion is to do with war!!! Yes, you see tomorrow Parliament will be dissolved. Donald Trump may well attack North Korea and since parliament has been dissolved, the UK will not be able to join any war with the USA against North Korea. In fact, during Parliament being dissolved the UK could not participate legally in any military action unless there was a direct attack on the UK. That is my opinion and her willing a general election has eff all to do with Brexit as such. What it will also do is to allow any party who isPRO-EU to gain votes from the 48% of voters in the Referendum who voted to remain. Look at the letter Theresa May sent to the EU to trigger Article 50 of the Lisbon Treaty. It said it was a letter signifying the 'intention' of the UK to leave the EU. The word 'intention' is exactly what it says – intention. It did not say the UK 'would' leave just its 'intention.' That in my view does not qualify for a letter compliant with the Article 50 and as such any pro-EU party can take advantage of such.
Wednesday 19 April 2017
10.48pm – Not much too actually say today but there have been some developments.
Thursday 20 April 2017
10.45pm – Well in the last few days Imran Khan Solicitors are trying to prosecute Tony Blair and put him in prison – I tried and I ended up in here. Also, the US has released the indictment against Adolf Hitler if he had been caught alive. Five years ago I was part of a TV project that put Hitler on trial and I put forward the indictment and I ended up in here. I also advised and delivered a legal opinion to Argentina about the Falklands and Spain about Gibraltar and I ended up in here. Ten years back I defended Ian Strachan in the Royal Blackmail Trial and I kept a copy of all the recordings made about the secrets of the Royal Family which despite offers of so much money, refused constantly, to sell or give and despite that I ended up here. I did the Iranian Spy Trial at the Old Bailey led by Colin Nicholls QC and so many secrets you just can't believe but I never ever released even one and I still ended up here. What does that tell you? I tell you what it says: – I am a stupid fool. Loyalty has no rewards or concession but I don't care because that is me – loyal to those I gave my word and no jail or punishment can make me change.
Friday 21 April 2017
11.13pm – Tom Hendry came to see me today. How very nice of him. He bought me some nice barbeque chicken and a coffee and we talked about many things. The weather was predicted to be 20c but was actually effing cold, so much for prediction.
Saturday 22 April 2017
11.05pm – Today the wife of a friend of mine here – who I met in Wandsworth in 2013 – died of cancer. They had been married 46 years and on Thursday he was allowed (in chains and handcuffs) to go to the hospital to say his last goodbye. You see the cruelty of the system: – a low-risk prisoner in a low category prison needs chains and handcuffs to attend the death-bed of a wife of 46 years!!! That is not how it should be. This afternoon at 2 pm he was given the news and life carried on regardless. People played pool, people cooked, people watched TV and all the time a relationship of 46 years with children and grandchildren goes up in smoke over an illness and those caught here are impotent to do anything. There has to be a more understanding system. I have talked with him and outwardly he is well but inside I do not even want to think how he must feel. The world is at times cruel and, sad and, it should not be like that. Rest in peace I say to the wife of my friend who was my age.
Sunday 23 April 2017
07.59pm – Not really much to report other than I am still alive and kicking and eating, sleeping, working, playing – what a circle of life eh??? I received today – whoopee – from Caroline a lovely email for two weeks I have received zero from the outside – and – lovely Caroline has noted that my diary entries are shorter. Well, in the open estate it is so different from being simply locked up. This is a community and we all have a hand in running it from cleaning to cooking. That leaves so little time to do the things I used to be able to do starting with writing letters. Oh well, swings and roundabouts!!!!
Monday 24 April 2017
08.21pm – Saw the news clipping in the paper below and it reminded me of the part I played in bringing some form of justice to Rangers Football Club. It takes them a good ten years plus to recuperate from what has happened and the Administrators are more so to blame.
Let's see what will happen in the course of the trial. In the meantime, its arctic weather here and brrrrrrrrrrrrrrrr!!!!!
Tuesday 25 April 2017 – Unit 6 – Room 32
10.54pm – Today I spent the day moving from room 25 to room 32 where I am in peace and quiet. I will always be forever grateful to the two officers who staff this open unit. I can now really concentrate on work and have peace of mind. Tonight I will sleep soundly.
Wednesday 26 April 2017
11.15pm – I came across this small news article today.
An OSCE observer killed in the Ukraine. Now it is not at all major news of course because society does not give a damn. It will be great and tragic news to the family who will wonder what the fuck the OSCE are doing in the Ukraine in the first place and why their father/brother/son/friend etc had to be there to be killed. That is what war is about. In the First and Second, World War something like 50 million people was killed. Can you reading this name 10?? I doubt you can name 1? That is the futility of war and conflicts. You see the article I have found you don't even have the person's name. Shameful!!!!!!
Thursday 27 April 2017
10.40pm – Today has been what I would call a 'good day.' I have caught an effing infection and have no antibiotics and can't get to see the doctor but it's a good day because my body is reacting naturally to the infection which makes it a good day. The weather is total shit but you know what? I don't give a flying eff!!!!
 10.42pm – On another note, I see that the family of al-Megrahi wants to take his appeal back to Court. As you will know I was involved in the repatriation case of Abdel and glad the Scottish Government released him. There is no reason why the CCRC (Scotland) should not refer his case – they referred it but he was forced into dropping the appeal for his repatriation. I trust the Scottish Government a billion times more than the shabby mob at Westminster and I have always fully supported Scotland to get the hell out of the UK, the sooner the better.
Friday 28 April 2017
11.18pm – Another, what I would call an uneventful day. Have the same infection that carries with prostate but no doctor and no medication so I'm wishing my body to do the work of antibiotics and it ain't fucking happening.
Saturday 29 April 2017
10.52pm – Do you ever think to yourself – what if I ever did things differently in the past? So you even wish that things you did in the past you should have done differently? Too many regrets for my liking. I did what I did and stand behind every single decision I made using the information I had at the time. Of course, if I had known that black would come up on the roulette table I would not bet on red but life is about decision. Since effing Xmas 2010 I have been ill and yes I regret getting ill but I would do nothing about it. I regret feeling ill but I have dealt with it – am effing dealing with it and will continue dealing with it.
10.57pm – This weekend is a Bank Holiday but I won't change a damn thing about my state of mind – I will just carry on breathing and allow time to make the decision for the future.
Sunday 30 April 2017
08.13pm – There really is nothing worse than reading an article that is not only complete rubbish but badly researched. The above is an example. Johnson received a fixed sentence of six years. That means, he is released automatically at the halfway point:- three years. It has eff all to do with the Parole Board. The above Daily Mail article is not up to their usually high standards.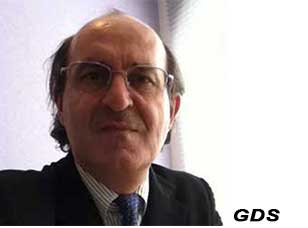 NB: Some images retrieved from Google, will remove at owner's request.