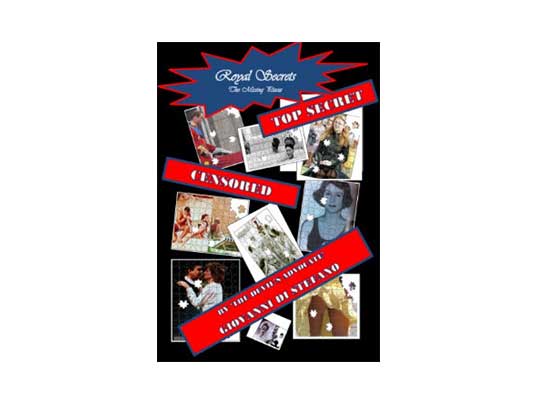 The seedy truths behind the secrets, scandal and cover-ups of the British Royalty are exposed – quite literally so – in this enthralling book by the controversial 'Devil's Advocate', Giovanni Di Stefano, who has left no stone unturned.
Through the author's research and access obtained to documents contained in the British Secret Service files, we finally discover the unpredictable and long-overdue true account of what really happened in Paris on the fateful night of 31 August 1997 that caused the death of Princess Diana, Dodi Al Fayed and their driver, Henri Paul.
Chapter One
The Death Of Princess Diana And The Involvement Of The British Security Services
At 00.23 a.m. August 31st 1997 the Mercedes driven by Henri Paul in which Princess Diana, Dodi Al Fayed and Trevor Rees-Jones were travelling crashed into a pillar in the Alma tunnel in the centre of Paris, killing Paul, Dodi and Diana and seriously injuring Rees Jones.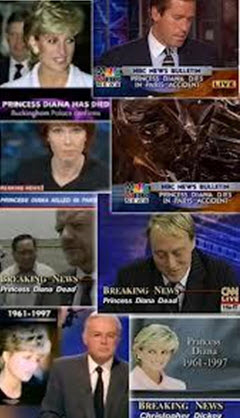 Chapter Two

A Once Secret Royal Veto Over English Legislation To Be Exposed
A secretive power enjoyed by HM The Queen and Prince Charles to alter new laws is set to be exposed after the government lost a legal battle to keep details of its application private.
The information commissioner has ruled that the Cabinet Office must publish an internal Whitehall guide to the way the senior royals are consulted before legislation is introduced to ensure it doesn't adversely affect their private interests.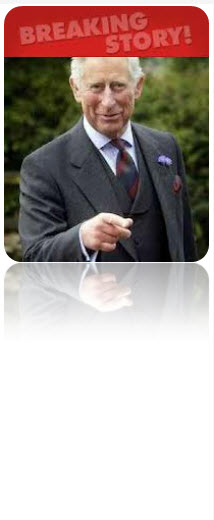 The application of the controversial veto was disclosed by a major tabloid last year and has been described by constitutional lawyers as "a royal nuclear deterrent". Some believe its existence may underpin the influence Charles appears to wield in Whitehall over pet issues ranging from architecture to healthcare.
A judgment issued last week by the deputy information commissioner, Graham Smith, means the Cabinet Office has until 25 September to release the confidential internal manual. It details how the consent of "The Crown and The Duchy of Cornwall" is obtained before bills are passed into law and what criteria ministers apply before asking the royals to amend draft laws. If it fails to do so it could face high court action.
In the past two parliamentary sessions Charles has been asked to consent to at least 12 draft bills on everything from wreck removals to co-operative societies. Between the years 2007-2009 he was consulted on bills relating to coroners, economic development and construction, marine and coastal access, housing and regeneration, energy and planning. In Charles's case, the little-known power stems from his role as the head of the £700m Duchy of Cornwall estate that provides his £17m-a-year private income.
Chapter Three 
Did The Duchess Of Cambridge Try And Outdo Her Sister Pippa?
When I and my online newspaper group, Online Publishing Company, learned that 'topless photos' of the Duchess of Cambridge were on the market it took less than a millisecond to say 'No No No' to an offer that Marina Berlusconi thought we would not refuse.
Chapter Four 
Edwina Mountbatten Was Sued Over Claims Of An Affair With Black Singer Paul Robeson – But The Truth Was Even More Bizarre
This was an episode in the London High Court that astonished even experienced members of the Bar.
The Lord Chief Justice's court opened its doors at the unprecedented hour of 9.30am on that July day in 1932 to enable an earth-shakingly intimate and sensational libel action to be heard – in effect, in camera – before newspaper reporters even got to hear that it was happening
The plaintiff in the action was Britain's richest and most publicised heiress, the bisexual Lady Louis Mountbatten, afterwards Countess Mountbatten of Burma and the last Vicereine of India.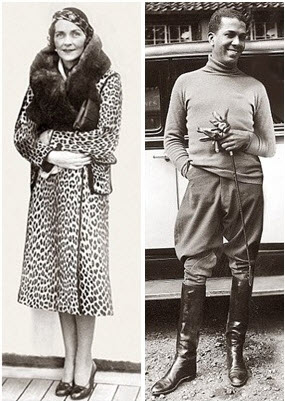 Destructive affair: Countess Mountbatten and entertainer Leslie 'Hutch' Hutchinson
---
Sitting beside her was her handsome sailor husband, the equally bisexual Lord Louis, uncle of Prince Philip, cousin of the King, great-grandson of Queen Victoria, the future last Viceroy and first Governor General of India, First Sea Lord and finally Chief of the Defence Staff.
Dickie and Edwina Mountbatten – whose ten-year-old 'open marriage' had been the subject of feverish gossip and barely suppressed scandal ever since it had begun – had been 
Chapter Five 
How Princess Michael Of Kent Defeated Mi6 And Buckingham Palace In The Race To Destroy Her Marriage
She's tall, blonde and striking, married to a handsome prince, a member of The Royal Family. She's also haughty, gaffe (she once complained "The English distrust foreigners, they think the wogs begin at Calais") prone, and been linked to other men. Princess Anne dubbed her 'Princess Pushy' and the Queen once remarked mischievously to her husband's uncle, Lord Mountbatten "that she sounds a bit grand to us." Also known amongst the Royal Family as "Our Val" for Valkryie, Princess Margaret's son was said when asked what he would wish on his worst enemy, 'Dinner with Princess Michael of Kent.' The media have dubbed her the "Rent-a-Kent," for their habit of turning up at the opening of an envelope.
Who is this woman that has provoked such a sharp reaction in both the establishment and the media? How did the wife of a minor royal become such a lightning rod for bad behaviour in a family where Prince Charles's youngest son once wore the uniform of a Nazi to a costume party (apparently he had no idea why that was such a no-no. And they say that Americans know nothing about history!)and the Duchess of York was caught getting her toes sucked by her financial advisor?
If you go to Princess Michael of Kent's website, you can trace her ancestry all the way back to Diane de Poitiers, along with Catherine the Great, Marie Antoinette and William the Conqueror. Quite a family for the former Marie Christine von Reibnitz or to be accurate 
NB: Some images retrieved from Google, will remove at owner's request.