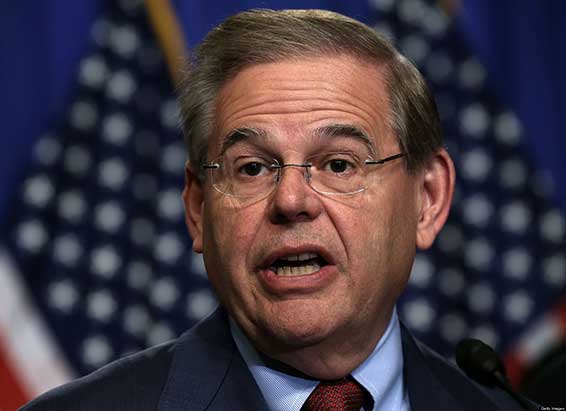 A leaderless Newark, New Jersey United States attorney's office kicked off its fall season on September 6th with the trial of US Senator Robert Menendez.  Menendez, 63, is charged with accepting questionable campaign donations and gifts from co-defendant Salomon Melgen in exchange for lobbying on the wealthy Florida ophthalmologist's behalf.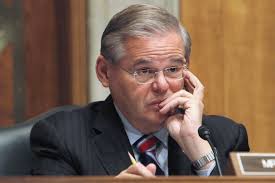 The accusations against Menendez are damning, but does the government have the evidence to back up its sensational claims
---
Assistant United States Attorney Peter Koski delivered the government's opening statement. He opened by detailing Menendez's request for a Paris hotel room directed to Melgen.  Koski took great pains to describe the opulence of the room requested by Menendez, claiming that the room required 650000 American Express mileage points and was "not just any hotel room."  Koski claimed in his opening that over a seven year period, Menendez had received from Melgen numerous vacations, political contributions, and flights on Melgen's private jet.  While lacking clear evidence of a quid pro quo, the government maintains that Menendez's official acts purportedly on Melgen's behalf constitute bribery.  They repeatedly referred to Menendez as "Melgen's private senator."  In support of this contention, the government presented an incriminating timeline of events.
The government pointed to Menendez's meetings with various federal officials, including an under-secretary of state, purportedly for the benefit of Melgen.  The government claims that these meetings closely coincided with subsequent donations and gifts.
While a New Jersey jury may respond to allegations that a politician accepted contributions in exchange for political favors with a collective yawn, United States District Judge William Walls has a decidedly dimmer view.  "We, the people of the United States, are sick and tired of political and public officials being on the take," said Walls in 2015, when he imposed a 70-month sentence on a New Jersey official who admitted stealing about $120,000.
Walls has even berated prosecutors for going too easy on defendants accused of public corruption.  Conversely, Walls has been reticent to share his views on prosecutorial corruption.
USDJ William Walls is on a personal mission to stamp out prosecution in New Jersey
---
How this case landed in Walls' courtroom raises fresh questions about the 'randomness' of case assignments in Newark.  Many court watchers have asserted that the purported random nature of judicial assignments in Newark is merely a polite veneer for a process completely controlled by prosecutors.
The Newark US attorney's office has long been rife with corruption.  The office has been operating without a US attorney since the forced resignation of Paul Fishman.  Fishman reportedly landed the position with the help of former Senator John Corzine who was reciprocating for the discreet manner in which Fishman handled a private legal matter for Corzine's then fiancée.
Fishman succeeded Chris Christie who was given the job as US attorney as a reward for his prodigious fundraising on behalf of George W. Bush.  This despite Christie's complete lack of prior experience in trying or prosecuting criminal cases.  While US attorney, Christie was accused of leaking false and damaging information alleging corruption on the part of Menendez so as to hinder his chances of reelection in 2012.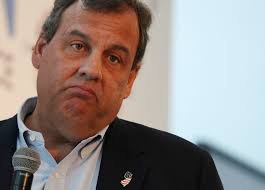 Chris Christie perfected the art of using federal prosecutions as a springboard to higher office
---
The Newark office now awaits President Trump's appointment of a new head.
Publicity considerations have repeatedly eclipsed the purported mission statement of the federal prosecutors at the Newark office, and the trial of Senator Menendez is exactly the kind of event for which this office pines.  By routinely placing career advancement over public safety, the Newark office has served its occupants well as a launching pad for those with political ambitions.  Accordingly, a successful criminal prosecution of a sitting United States senator is a resume-making event.
Menendez's lead counsel, Abbe Lowell, is a highly experienced Washington, DC attorney who first rose to national prominence as a Democratic staff attorney during the Clinton impeachment.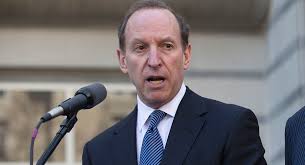 Lead defense counsel Abbe Lowell artfully countered the heart of the government's case
---
Lowell's opening statement deftly responded to the government's most damning allegations.  "Friendship cuts through a mountain of words and a mountain of evidence.  Acting out of friendship is not a crime," Lowell stated to the jury.
Indeed, Lowell advised jurors that if they could not find evidence of bad intent in the actions taken by Menendez, they must acquit.
Lowell further undercut the government's argument by claiming that the friendship between the defendants spanned 25 years, markedly longer than the seven year period highlighted in the government's indictment.
To underscore this argument, Lowell pointed to the fact that if Menendez sought to corruptly intercede on his friend and co-defendant's behalf, there were numerous opportunities to have done so in a much more meaningful fashion.  Lowell described how a senator could introduce beneficial legislation, or attach an accommodating rider to otherwise unrelated legislation.  The record, according to Lowell, shows no such acts.
Lowell also claimed that other senators, including Harry Reid and Tom Harkin, similarly met with federal officials in order to examine medical guidelines impacting Melgen as well as countless other medical professionals.

Senators Harry Reid and Tom Harkin allegedly worked with Menendez to lawfully lobby federal officials
---
Lowell made a compelling case that this is simply the government taking innocent and lawful acts and portraying them in the light least favorable to the defendants.
Lowell's allegation rings true. The Newark US attorney's office has a long and storied history of sensationalizing minor and often imagined crimes in order to rack up high profile convictions.  The idea of the Newark office making a federal case out of the natural reciprocity found in most any friendship is hardly surprising.
But Lowell touched on one point in his opening that paints Menendez in a less than favorable light.  Lowell emphasized Menendez's 30 year career in public service.  After serving as a local official, he was elected to Congress and ultimately to the US Senate.  With such a lengthy career in NJ politics, he almost certainly was cognizant of the abuses committed by the Newark office, and by federal prosecutors in general.  It is tragic, and ironic, that Menendez is now in the clutches of the very prosecutors he could have reigned in.    Menendez's experience begs the question of why he never sought to act on the near limitless power of federal prosecutors.
The trial is expected to last about six weeks.  The government, in a trial memo, mentioned numerous A list personalities including Jay Z and Beyoncé.  Their inclusion was meant to highlight what the government characterizes as Menendez's wealthy lifestyle, something beyond his means and only perpetuated by his purportedly corrupt association with Melgen.  It is the defense's contention that they were mentioned only to "get the attention of the Fourth Estate."
While the trial has garnered national attention, in a normal news environment the federal trial of a sitting US senator would undoubtedly receive greater coverage.  Past performance suggests that the federal prosecutors in Newark will seek out as much coverage as possible.
---
Please find below Barry Scott Sussman's previous article published on 3 April 2015regarding NJ Sen. Robert Menendez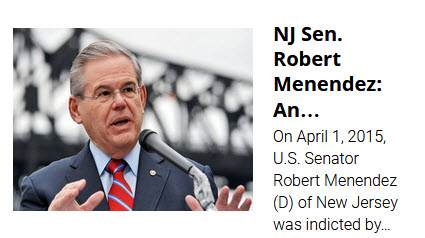 NB: Some images retrieved from Google, will remove at owner's request