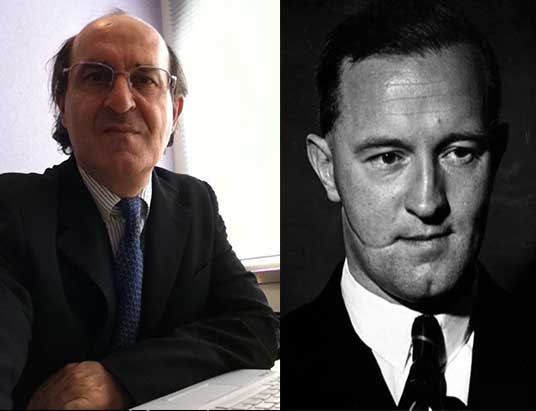 I had the honour of representing William Joyce aka Lord Haw Haw posthumously instructed by his daughter.I filed an application to restore his case back to the Court of Appeal to quash his conviction and for the Government to finally tell the truth about William Joyce.
In 1946 disgracefully, prior to the House of Lords delivering their judgement on his appeal, he was executed. I will say he was murdered because at all material times the Government knew him to be innocent.
At all material time, William Joyce was an Agent of the British Security Services. He was briefed and sent on a mission to Germany and all his radio broadcasts were coded so that the British military were aware of German targets.
I now call upon Alex Younger the current head of the SIS (Secret Intelligence Service MI6) to now reveal the truth about William Joyce and to correct history.
Agents like William Joyce are few and far between. He gave his life – taken by those who instructed and employed him – for the security of this country. The time has come for this government to now correct history and restore the name of William Joyce.
Giovanni Di Stefano
21 January 2018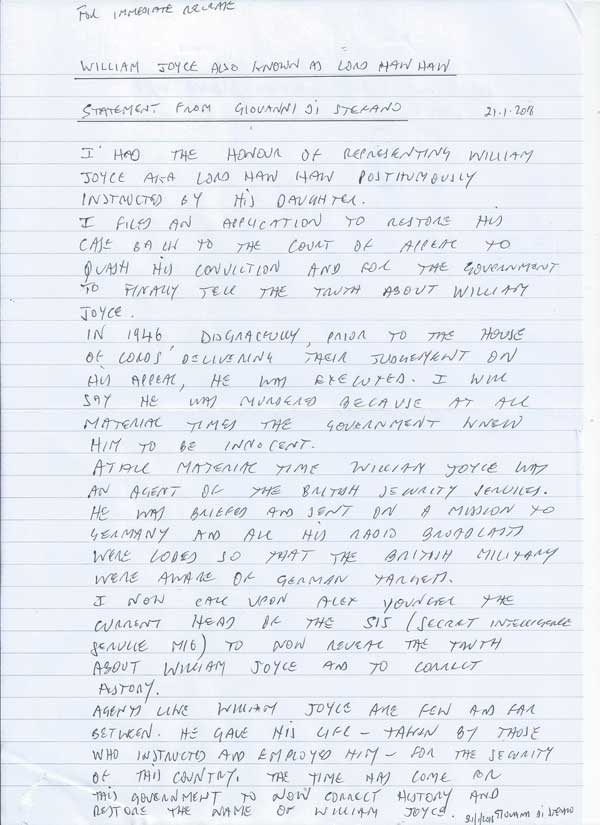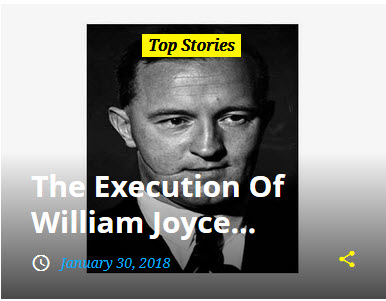 NB: Some images retrieved from Google, will remove at owner's request.