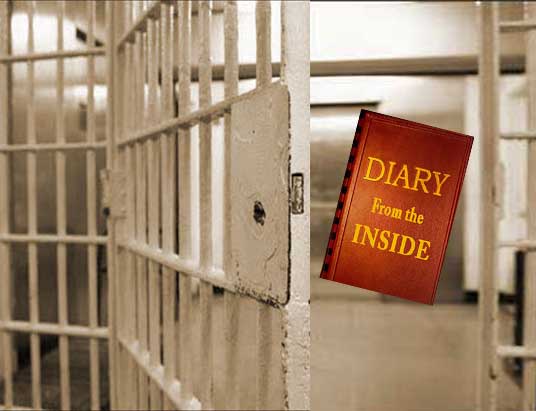 Tuesday 18 August 2020
The document that Mr Sapsford QC and David Martin Sperry QC produced is excellent. Now we must first sit this out and wait. Hold your nerve GDS despite all the instigations from the outside.
Wednesday 19 August 2020
07.27 pm – As much as I want to list my case in a real hurry there is an old saying in Italy that 'the cat that procreates quickly has blind kittens.' So, following that guidance that my late father taught me – the matter will be listed just as soon as all the conditions precedent kick in.
Thursday 20 August 2020
The sense of urgency seems to have been lost when it comes to my case but then again, the only urgent matter for any government is when they receive their un-earned salaries.
Friday 21 August 2020
08.16 pm – I was thinking back over the past shall we say 50 years – since when I was 15 – and you know what? It's been a fucking nightmare life fraught with real danger, at all levels, from all parties and without any form of recognition for what I have done and achieved. So, what makes me hope that the next part of my life will be any different with a treacherous government on my tail until I depart this mortal coil????
Saturday 22 August 2020
07.16 pm – I was sad to hear that Sumner Redstone (his surname was actually Rothstein) died the other day. I knew him quite well because when I was at MGM we had a deal going on with Viacom, his company, and I met him a couple of times. He was also a lawyer and a billionaire and I've met a good few of them. The problem was he was always in litigation, including something with us at MGM. He also owned CBS and frankly, Sumner was a really great guy. His son Brent sued his dad for $ 2 billion and then settled. His daughter Shari was his natural heir and she now runs and manages both Viacom and CBS. I feel quite bad about his death. OK, all of us must depart, and he had a long and good quality life but for the number of wives he had, all of whom got big settlements. Oh well, my big heartfelt condolences to Shari and Brent for the loss of their dad.
Sunday 23 August 202
09.08 pm – Someone asked me today if I would do it all over again my life? I said of course because on my gravestone would be inscribed:
'Here lies Giovanni Di Stefano
None the bloody wiser'
Monday 24 August 2020
All I can say today is that it has been a very good day and times do seem to be changing. I have received my Italian passport so I'm ready to go home.
Tuesday 25 August 2020
06.02 pm – Another excellent day giving me a parachute in the event anything goes wrong this week. It should not but we are all human and capable of errors.
Wednesday 26 August 2020
08.18 pm – Ok, ok, ok, I know everyone is eager to know 'wa gowon' but all I know is that HHJ Sally Cahill is deciding with my matter and I hope something will happen very soon.
Thursday 27 August 2020
10.44 pm Well, at last, I have a fixed hearing date of 8 September 2020, but if the government take a neutral stance then it will be sooner.
Friday 28 August 2020
09.45 pm – Today was a shite day – well maybe not quite shite but one of disillusion. I, really do not understand, at all, how some people can go to sleep at night with their conscience. The problem here is that you have bored housewives playing Stella Rimington – badly.
Saturday 29 August 2020
08.55 pm – Caroline produced some truly superb work today. Made me feel really good. This weekend is a Bank Holiday – as if other days have been working days! The whole world has been on a 5-month holiday and now even Bank Holiday????
Sunday 30 August 2020
08.40 pm –
Maybe tomorrow
I'll try and encourage
The eagle to fly 'with the dove
But here and now
I offer
The one excuse
And the word is…
Love
Monday 31 August 2020
08.38 pm – I bet you did not know that in August 1146 AD, what was then loosely called Europe, all passed a law to ban the crossbow, in order, to end the war for all time. Well, if they can do that then why the hell can they not do that now??? Also, in 1849, again, I think in August the first air raids in history – how??? Well, Austria launched pilotless balloons against the city of Venice!!! Also, in August – blow me down if Will Kellogg 'invented' corn flakes. In 1040 (August) King Duncan I of Scotland killed in battle and Macbeth takes the throne!!! If I got dates wrong you can forgive me being in this rat trap!!!!
Tuesday 1 September 2020
09.33 pm – I must be the luckiest guy in the prison system for deportation – why? Because I'm the only person who is allowed to buy his, own ticket to be deported. So, all I have to do is to wait until after the Court on 8 September 2020 and then get my ticket. I hope that finally, this nonsense can come to an end.
09.26 pm – Tonight I received a letter from the Court of Appeal saying that the so-called hearing that took place on 12 April was only a Hearing, with the outcome that I could not 're-open' the Appeal. That is nonsense because a full Judgement was made – we all have a copy and much more was decided. Why is the Court of Appeal trying to hide what Adrian Fulford (C.J) did? Have they forgotten we have the so-called 'Decision?' It is really strange. Why on earth is the Court of Appeal not covering their tracks in a more precise manner!!! Weird!!!!!
Wednesday 2 September 2020
06.50 pm – Well, finally I have a ticket booked on a flight to Rome next week, subject to the Judge signing the Order. What has happened to me – no not what has happened – but how it has happened is a stain on British Justice. My PNC has been forged and, falsified and, a High Court Judge whom I wrote about in 2012 sat on two of my hearings which he knew only too well he should not and tried to punish me for 2012 articles using my appeals! An utter disgrace and a total stain on justice. Because he obviously, lacks the kind of character needed to be a Hight Court Judge and if punishing me re-builds his integrity and saves others – it's OK.
Wednesday 3 September 2020
07.38 pm – Some positive things today and, I feel some co-operation from this prison of some sorts and, a lot more from the Home Office. Yesterday, I fired off a long letter to the Court of Appeal, spelling out in no uncertain terms how I felt and how, totally, disgracefully I had been treated. I mean someone forged and falsified my PNC which normally attracted an enquiry but instead the Court of Appeal had no time to look into it!!!!
07.45 pm – Hey this time in 1752, this country and its colonies, adopted the Gregorian calendar which I think lost 11 days of the year. I don't quite understand it but that is what it is!! Also, King James I, commissioned a submarine on the Thames. I can't remember if it was successful or not. Finally, I know this for sure (but check my readers please) in 1735 Bob Walpole is the first Prime Minister that lived at 10 Downing Street. I think he was called First Lord of the Treasury. Oh well, I still have a brain – just!!!
Thursday 4 September 2020
07.02 pm – Well as expected the CPS wants to have their say in the Hearing on Tuesday which may not necessarily be a bad thing. I have never liked ex-parte Hearings at the best of times. So, let's get ready for what I call a pre-emptive strike.
Saturday 5 September 2020
08.24 am – An effing miracle has happened!!! In June of this year, I had blood and faeces tests for prostate and bowel cancer checks. I suffered from prostate and my PS was almost 14 when I came to prison in 2013. Over the years it slowly went down to below 5 which is the norm. I'd had an operation in Palma De Mallorca in 2011, and had to keep all in check. Today, the results came in for both prostate cancer and bowel cancer…result…Totally negative on both. So, it's a total miracle and thanks be to the almighty.  What a time for this to come in!
Sunday 6 September 2020
07.44 pm – Its countdown to be liberated, I guess, but what I'm happier and more excited about is that I'm cancer-free. After 10 effing years of humiliation, pain, treatments, surgeries, mood swings, and getting up at night a billion times. Finally, an effing miracle has happened. I can't explain how it is all different. How I feel. I actually, feel free here right now. I was sentenced to death because the Judge knew I was ill and he did not give an eff. He thought I would probably die then all the dirty dealings and, tricks and, falsified PNCs would never come to light. Well, I beat the most important case of my life – cancer – and the best is yet to come whether it be next week or whenever. Nil desperandum or in English 'Don't let the B——s get you down!!!
Monday 7 September 2020
06.37 pm – Well tomorrow there is a Hearing that will decide what will happen to me. At 10:00 am Her Honour Judge Cahill has the envious task of doing her duty to me and, to justice. I cannot predict the outcome but if the law is to be applied then there is only one course of action. We shall see. What I do know is that regardless, I am a man of the law and will never allow any decision, whatever, to nullify my belief in the law.
GDS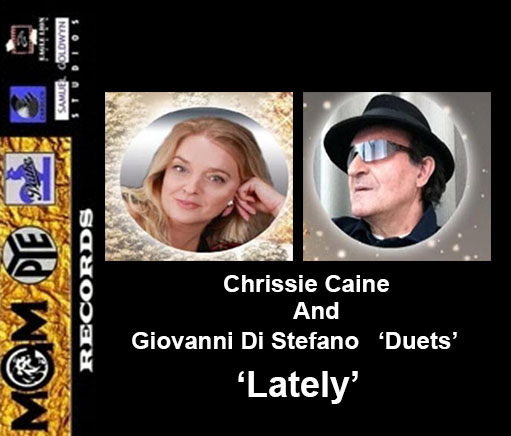 NB: Some images retrieved from Google, will remove at owner's request