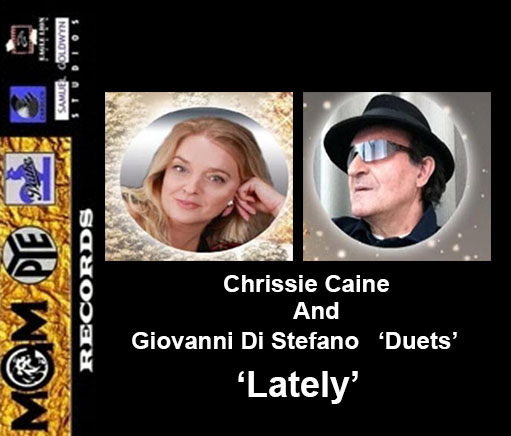 Giovanni has teamed up with respected actress and recording artist, Chrissie Caine, to bring you various versions of music they have sung together, so, let's start off with 'Lately'
Music has always been Giovanni Di Stefanos vocation and he looks forward to continuing his music vocation in the near future. At an early age of eight his mother, and father, the true singer of the family, forced him to learn music, his father, sadly now passed away, dug many a garden to pay for his lessons….
 Born into a musical family Chrissy studied voice & soprano singing technique under the tutelage of Miss Joan Partington for four years. On graduating Chrissy diversified from her classical training and began working with her sister Ann, as cabaret duo 'Intuition' they travelled the world together, and for three years were backing singers for Greek star Demis Roussos.