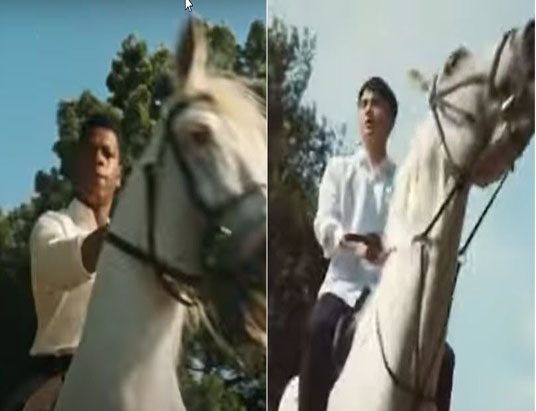 British actor John Boyega is quitting as global ambassador for the UK perfume and scented candles giant Jo Malone after the company replaced him with a local actor in a commercial made for the Chinese market.
Boyega said that the original ad, which he created and directed, celebrated his "personal story," featuring his hometown, friends and family members.
The company also shot an ad tailored for the Chinese market, keeping most themes and elements from the original concept, but replacing Boyega with popular actor Liu Haoran. Boyega said that it was "wrong" to do so without his consent.
While many brands understandably use a variety of global and local ambassadors, dismissively trading out one's culture this way is not something I can condone," the actor wrote on Twitter.
The company had earlier apologized to both Boyega and Haoran, saying that "the concept for the film was based on John's personal experiences and should not have been replicated."
Commenters online largely supported Boyega's decision to step down as an ambassador for Jo Malone.
"They wanted to appear as trailblazers but weren't brave enough to take the fight where it was needed, let alone the fact they stole your artistic direction & thought they could repurpose without permission," a 'heritage consultancy' firm, Past Future, wrote.
Some were quick to allege that racism was in play and brought up the Chinese promotional poster for the 2015 film Star Wars: The Force Awakens, where Boyega's character was featured far less prominently than in the US version.
Some, however, pointed out that Jo Malone, whose main office is based in London, was likely responsible for shooting a different version of Boyega's ad. "This isn't about the Chinese government, it's about the company he was working for," one person wrote.
Boyega made headlines earlier this month, when he accused Disney, the current owner of the Star Wars franchise, of sidelining his character in the movies while giving "all the nuance" to his white castmates.