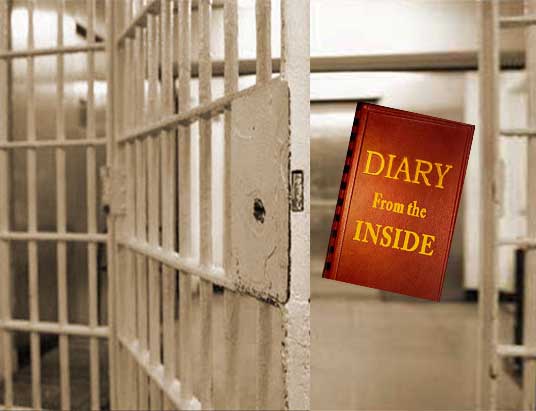 Sunday 18 October 2020
09.00 pm – Nothing happened today, other than as I expected. I have waited a week because the lawyer who represented me in 2013/2014 has not, really, lifted a finger to help me by simply telling the truth and the facts, everyone, is out to protect their own arse-holes!!!
Monday 19 October 2020
Nought today either, but you know what? Tomorrow is another day, and I keep thinking of those two rainbows I saw – must mean something. Today had pain in the chest, Wednesday Doctor.
Tuesday 20 October 2020
05.30 pm – Caroline has produced some excellent – truly superb – piece of investigative journalism on the Jeremy Bamber case. Now, you may ask, why do I care? OK, he has not been terribly kind to me, but who gives a flying eff??? If a man goes off me professionally, I don't just stop helping him. That is not what a lawyer is about. No! A lawyer never stops working for the interests of justice, and I know – know, for a fact, both de Jure and de Facto that Jeremy Bamber is an innocent man, wrongly convicted for murders not only he did not commit, but could not have committed. Great work from Caroline – truly superb, more soon on that.
Wednesday 21 October 2020
10.05 pm – Today, somehow, the system worked. I was due a scan of an abdominal Aortic aneurysm, and instead of me going to the hospital the hospital came to me. Two nurses and a technician with the scanning equipment came to the prison and carried out the procedure. That eliminated any real risk of my catch COVID (If I have not already had it, that is) and how kind of the governor to do this. You see, sometimes the system really works. Thank you, governor.
10.09 pm – I now must deal with my wrongful conviction and deal with all those that applied pure mendacity at my trail – they will face the full force of the rule of law because the rule of law must be the only mechanism that applies justice in a civilised society. There can be no place for violence, war, or forceful interventions. Only the Law must be applied.
10.12 pm – I have been told by those that count that my PNC is now accepted as having been falsified and forged, and soon we will know who hacked the Police National Computer.
Thursday 22 October 2020
07.01 pm – "Don't hold your breath," on any of the judiciary giving me anything. This is now a fight to the end.
Friday 23 October 2020
09.41 pm – Today was not only a good day but a really good day. I saw the governor and cannot say what is going on because it is confidential for reasons that will become clear later. But things are moving in the right direction.
Saturday 24 October 2020
09.19 pm – Can you believe it? I am watching my 8th – yes effing 8th 'Strictly Come Dancing,' since being unlawfully held in prison in this now clearly rogue state!! I was offered 'Strictly' the 2nd series, but could not do it because I could not dedicate the time. What a pity – I will explain why? another time!
Sunday 25 October 2020
08.01 pm – Well, things are looking…well shall we say or call interesting. Let's see what blows this coming week, maybe even tomorrow!!!
Monday 26 October 2020
08.23 pm – A shite day. The whole situation becomes more confusing by the day. I heard on the news that the woman Philpot who killed her 6 – yes 6 children – and was sentenced in 2013 (Same year as me) to 17 years (more than me) is out next month on licence, whilst I am still here. The murder of 6 children in a fire, means less to this government than a person wrongly convicted of abuse of position. Can you work out how that pans out? The murder of 6 children with all their lives ahead of them is less important than abuse of position, obtained by forged documents!!!
Tuesday 27 October 2020
08.20 pm – Last night, between midnight and two in the morning, some idiot was shouting like a mad man keeping everyone awake. Each day I feel as if I'm in 'One flew over the cuckoo's nest.' Today yet another fake warrant turns up. This time the game is up for those who have done this to me.
Wednesday 28 October 2020
07.25 pm – I heard today that at HMP Wormwood Scrubs, over 60 prisoners have COVID. That shows just how this governor here is doing things 100% right. Frankly, I owe him my life and, so do the other 1300 men. I don't know what tomorrow brings because everything is so fucking bizarre, almost one of Brian Rix's forces. I have more committal warrants than Al Capone, and none of them (except one) valid. What is the score? Who knows what is going on, but the government is scared of me -why I really don't know? Oh well…
Thursday 29 October 2020
09.38 pm – Today, the attack on four fronts happened. I guess you can call it a kind of judicial blitzkrieg. Let's see how it works out or if I need to build a 'Di Stefano line' on the main front???
Friday 30 October 2020
03.57 am – Why am I wide awake? Well, who knows? I remember the lines of a song I wanted Dec Cluskey's daughter Victoria to sing:
"So here I am with pockets full of good intentions,
But none of them will comfort me tonight.
I'm wide awake at 4 am without a friend in sight, hanging on a hope that I'm alright."
You see the next lines sort of also sum me up: –
"I know I ask perfection,
Of a quite imperfect world,
And fool enough to think,
That's what I'll find."
Oh well goodnight, or shall I say good morning all.  Another day of listening to my heartbeat timing my life ticking by!!!
Saturday 31 October 2020
A very different kind of Halloween this year and the sad news that Sir Sean Connery has died. I made the film 'The Russia House' in 1990 with him. He was fun to work with and refused a billion percent to learn his lines until we had paid him and, he only took the word of his bank to verify it – I remember calling him and saying, "Hi Mr. Connelly, your money has been transferred…" He interrupted "when it lands you have my full attention." I guess everyone, me included, has a lifespan – he sure as hell lived his to the full. RIP Sir Sean.
Sunday 1 November 2020
08.34 am – A national lockdown that will snooker me yet again, from Thursday with most flights cancelled. This fucking coronavirus shite really has caused big pandemonium, which is why I guess they call it a pandemic. Today though, I look forward to watching the results show of 'Strictly. Oh, shite, if only I had done the second series all those years back.  If only, if only is what we are all about. It's time I started a different tune maybe adding, 'But also…you know what I mean…'
Monday 2 November 2020
07.07 pm – Today is the day of the dead and in many countries a holiday. However, with this COVID business, even the dead take last place who would have thought that this rogue state would use the COVID as an example of inflicting more laws and rules on an already tired population. More people will die owing to fear and neglect than for COVID these next few months. Remember in 1918/19 The 'Spanish Flu' lasted over two years!!!
07.11 pm – Johnny Depp was today the recipient of an intellectually dishonest High Court. He lost his case not because he is a wife-beater but because of his lawyers' strategic errors. Defamation cases are actually easy to win because the onus is on the other side. Of course, had I been out – as I should have (I should never actually have been in) it follows; I may well have guided him to perhaps a different outcome.
GDS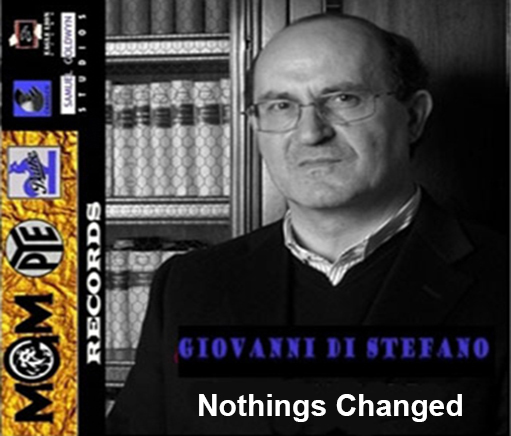 NB: Some images retrieved from Google, will remove at owner's request.