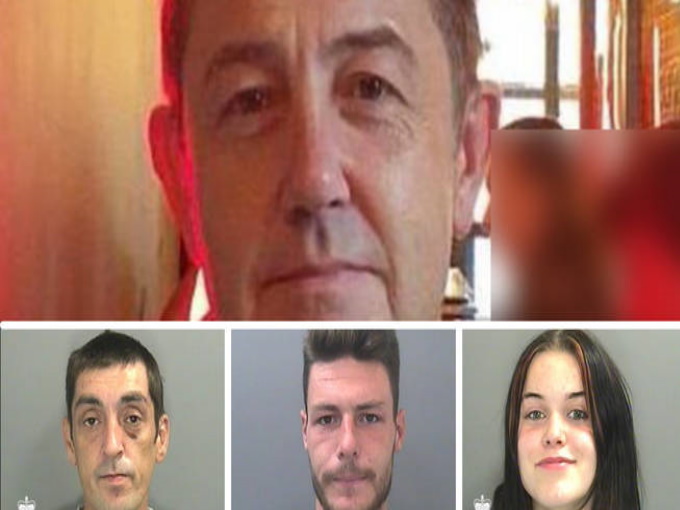 Two men and a 17-year-old girl have been jailed for life for the homophobic murder of a doctor in a city centre park.
Psychiatrist Dr Gary Jenkins, 54, was attacked in Cardiff's Bute Park on 20 July 2021, and died 16 days later.
Jason Edwards, 25 and Lee William Strickland, 36, will both serve a minimum of 32 years.
Dionne Timms-Williams, who was 16 at the time of the crime, will serve a minimum of 17 years.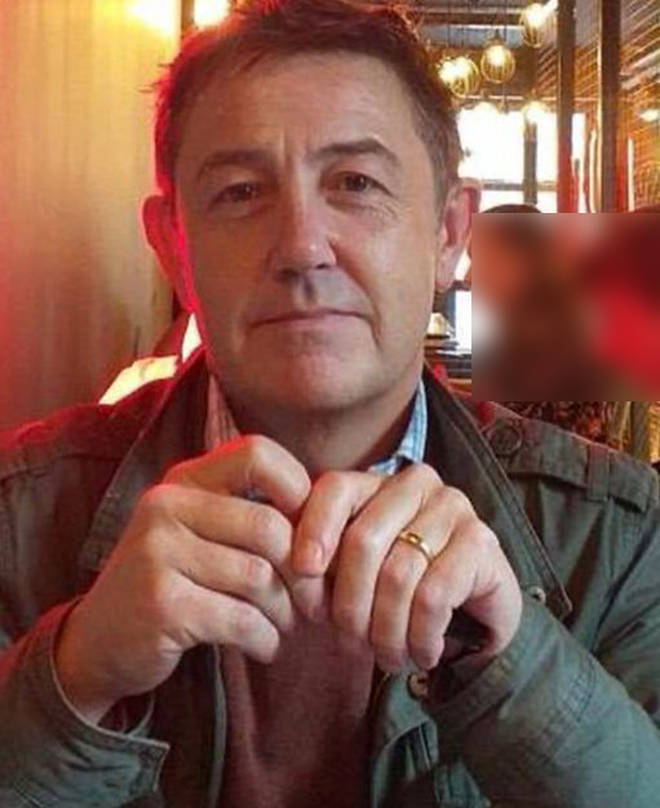 The consultant psychiatrist, who was described as "kind" and "compassionate", was kicked and punched to death in the park by the trio.
He suffered multiple severe brain injuries and died at University Hospital of Wales.
Sentencing the three, Judge Daniel Williams said they had chosen to target gay men in Bute Park because they believed their victim would be "less likely to report the crime" and also "sheer homophobia".
All three admitted to manslaughter but were found guilty of murder after a trial at Merthyr Tydfil Crown Court.
Judge Williams said Dr Jenkins was a "kind and compassionate man," adding "the world is the drabber for his passing, it's less kind and less colourful".
He added: "Why the three of you formed such a toxic mix will never be known, but you wanted to show how little you valued human life".
The sound of the attack was captured on CCTV, lasting possibly as long as 28 minutes. The judge said there were "no words to describe the audio recording".
Judge Williams said: "Each of you punched, kicked and stamped on him and encouraged each other to do so.
"You ignored his desperate pleas to stop even after his pleas turned to groans as his life ebbed away," he added.
In CCTV footage of the attack shown to the jury during the trial, Dr Jenkins can be heard repeatedly shouting "leave me alone" and "get off me".
A female voice, identified as Timms-Williams, shouts "money" and "now", then says: "Hit him again."
At the end of the attack, the girl is heard saying: "Yeah, I needed that."
In a statement the wife of Dr Jenkins said his death had hit the family hard, adding: "He was such a kind soul who would never hurt anyone".
'Our world fell apart'
"When the family learnt what happened our world fell apart. Gary was much loved by all who knew him."
She said their two daughters had been "massively affected" and were now "struggling in areas where they previously were thriving."
"We cannot bring Gary back, there are no winners, only losers. But as a family we are relieved that justice is done and through this harrowing process we hope to restore our faith in humanity," she added.
Following the sentencing, senior investigating officer for South Wales Police, Det Insp Stuart Wales, said the attack was "cowardly and senseless in the extreme".
"The degree and duration of unnecessary violence inflicted upon him, together with homophobic abuse – all captured on audio, was both sickening and staggering," he added.
"He did nothing whatsoever to warrant this.
"Nothing will fill the void in the lives of those who loved Gary and have suffered the heartbreak of losing him in the most devastating circumstances."
Judge Williams said aggravating factors in the case were that the murder had been for gain, that it happened during the course of a robbery and that the attack was homophobic.
He sentenced Edwards and Strickland to serve a minimum term of 32 years and 123 days, and Timms-Williams to a minimum of 17 years.
All three were also sentenced for offences of robbery and assault, to run concurrently with their life sentences.
When released they will spend the rest of their lives on licence, Cardiff Crown Court heard.
-BBC News
NB: Some images retrieved from Google, will remove at owner's request.