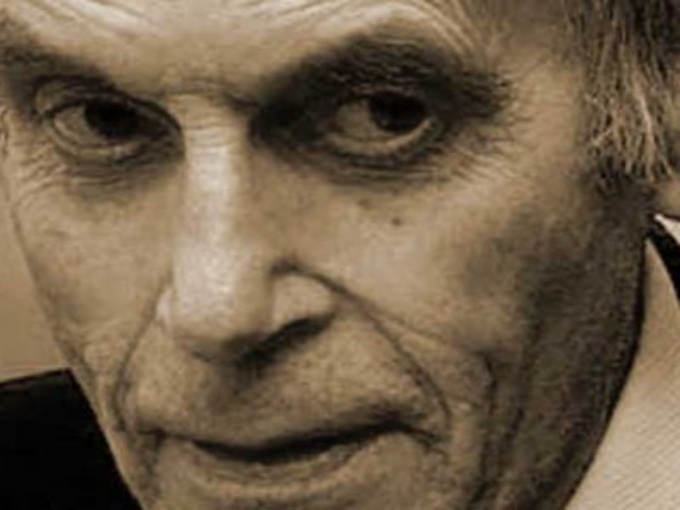 Jeremy Thorpe QC was the gay, gallivanting leader of the Liberal party, between 1967 and 1976. He was also charged with conspiracy to murder his alleged homosexual ex-lover. He was desperate to cover up the affair because homosexuality was very much illegal at the time.
So, SIS-MI6 took a hand appointing their own Judge in the formidable form of Mr. Justice Cantley. In a well versed direction to the Jury, referring to Norman Scott the gay ex-lover of Thorpe, he said.
"He is a fraud. He is a sponger. He is a parasite. But of course he could still be telling the truth."
Jeremy Thorpe QC
---
The media were in abundance and called the trial of Jeremy Thorpe QC 'trial of the century.'The flamboyant leader of the Liberal party was charged with conspiracy to murder a male model called Norman Scott. The prosecution alleged that Thorpe and three other men had hired an airline pilot – Andrew Newton – to kill Norman Scott. The murder was planned one rainy, misty night on the Devon Moors.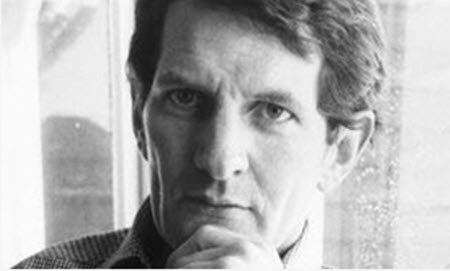 Norman Scott 
---
Newton, however, had simply made a mess of it and succeeded only in shooting Scott's dog, a Great Dane called Rinka.
On the 22 June 1979 the Jury returned their verdict, after Thorpe had spent two restless nights at Brixton Prison housed in accommodation that had been specially prepared with all the necessary comforts.
'Not guilty' said the Jury and Thorpe came out of the Old Baily with his arms raised in triumph.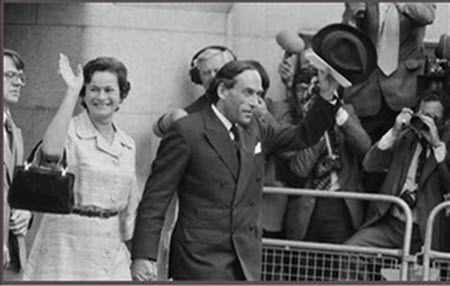 He was a free man, but his political career was dead.
This was not the first time that Thorpe had been under attack, in 1971 he was saved by the Security Services.
In 1971 Norman Scott told his story about an affair with the Devon member of Parliament to a South African Journalist Gordon Winter. Although he usually wrote articles about apartheid he was in fact an Agent of the South  African Security Services. Scott allowed Winter to copy his dossier on Thorpe and, of course, in the line of duty, Winter commenced a homosexual relationship with Scott.
When Gordon Winter tried to sell the story to Fleet Street to damage Thorpe, all newspapers declined. What he did not know was, that the then Prime Minister Harold Wilson had a 'D Notice' placed on the stories.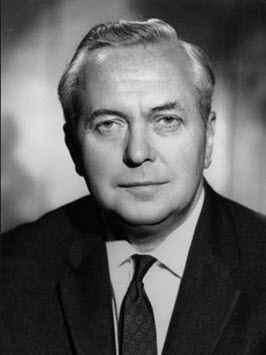 Harold Wilson
---
Thorpe was by no means stupid. When he found out about the Dossier via a friend at the Sunday Express, Thorpe went direct to Harold Wilson to show evidence that South Africa was interfering and spying on English Politicians.
Harold Wilson was already aware of this, having had his office at No 10 Downing Street secretly bugged by Charles Richardson who was subsequently jailed for 25 years on gang related charges.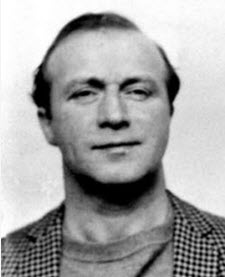 Charles Richardson  
---
Richardson was 'doing the deed' for the same South African Security Services and was astute enough to keep a copy of all the telephone intercepts which prior to his death gave to his Lawyer for safe keeping.
Wilson accepted what Thorpe told him and from then onwards would support fully, Jeremy Thorpe.
There is no doubt that pedigree played a large part in the life of the Liberal Leader. He was born in 1929 and the son and grandson of Conservative members of Parliament. He was educated at Eton and Oxford and was always destined to join the ranks of his father and grandfather, except he decided to throw his political energy into the Liberal cause.
Whilst at Eton and Oxford somehow Thorpe developed a great wit, became a fascinating story teller and a brilliant mimic. He would often turn himself into a 'Dandy' and wear frock coats fancy waistcoats and buckled shoes.
By the early 1950s the once great Liberal Party was reduced only to handful of parliamentary seats. Why then did Thorpe decide to join a party, apparently going nowhere, when he could have had his pick of the safe seats as a Tory?
'Thorpe dreams of restoring the Liberals to their former glory and boasts of one day becoming Prime Minister.' Reads an entry in his 'very secret' file at the SIS-MI6 Headquarters dated 1958.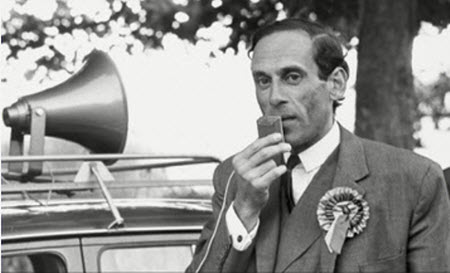 Jeremy Thorpe Campaigning 
---
Thorpe became a candidate for the seat of North Devon and to increase his public profile worked briefly as a television interviewer.
In 1955 at the General Election he halved the Conservative majority and in 1959 he was elected.
The MI6 file records 'he has arrived.'
But he was placed on a D.W. (discreet watch) by the British Security Services. In the meantime Thorpe was making a real name for himself in Parliament more as a radical than a Liberal. He spoke about human rights, was vehemently opposed to capital punishment, and a real critic of South African Apartheid.
Between 1960 and 1961 Thorpe visited his friend Brecht Van Der Vater who owned Kingham stables in Oxfordshire. He noticed a good looking young man leaning over a stable door and began a conversation with the 20 year old, mentally fragile, Norman Josiffe. Thorpe heard from the young man how he preferred the company of animals to people, Thorpe was quick in giving him his number.
Shortly thereafter, Josiffe fell out with Van Der Vater and left without giving notice to Kingham Stables. He had a breakdown, attempted suicide and was for a while in hospital. He had, however, left his national Insurance card at the Stables, so he was unable to work in Britain. He then remembered Jeremy Thorpe who had written soon after their meeting inviting him to dinner.
The story is then taken up by the 'discreet watch' MI6 Officer and recorded in the file:
'Target J went to see Thorpe at the House of Commons with a strange dog – Jack Russell Terrier – called 'Mrs Tish.  Arrived house of Commons and asked to see Mr Thorpe.  T came out to see him. Greeted warmly. T drove target J to house in Surrey. House owned by Ts mother. Vehicular conversations noted T asks J to say to T's mother that J Member of TV accompanying him abroad next day.'
Josiffe would later say that at night Thorpe entered Josiffe's room with a towel and a jar of Vaseline and had sex with him, causing him, as Josiffe was later to famously recount to 'bite the pillow.'
Thorpe was as the MI6 D.W. Officer wrote to the file.
'Totally stricken.'
Thorpe bought Josiffe clothes, and shoes, and, took him on trips to the country and, even arranged a job for him with the Liberal Party. Thorpe tried to organize Josiffe a new National Insurance Card but the SIS-MI6 D.W. Officer wrote on the file:
'Intercept and withhold subject relationship with Thorpe potential security issue.'
In fact Josiffe and Thorpe could not understand how three requests for a new National Insurance Card were never delivered. Josiffe, in fact, in one argument with Thorpe was recorded by the SIS-MI6 D.W. Officer with the dialogue:
'J: You are my fucking employer you are deliberately withholding my fucking card. You are maliciously withholding my fucking card. Fuck you.'
All the time Josiff was covertly living in the tiny London flat that Thorpe rented.
The SIS-MI6 D.W. Officer was right about the danger Thorpe and Josiffe posed. In December 1982, Josiffe telephoned a friend, the call was recorded and sent tremors' to both MI6, and MI5, Directors.
Josiffe said he was planning to shoot Thorpe then kill himself. The friend called the Police, as he was so worried but by now both, MI6 and MI5 were active on the case.
Disguised as police officers two officers one from MI5 the other MI6 interviewed Josiffe who was quick to show the 'officers' the compromising letters Thorpe had written.
The matter was shelved. They told Josiffe they would take no action as there was no evidence of any homosexual affair.
The statement, though, that Josiffe made was placed in the Thorpe file of both MI5 and MI6 who routinely kept files and maintained files on all Politicians.
The matter however, did not end there. The MI6-D.W. Officer wrote on one entry.
'J tells people that he and Thorpe are in love and a couple. Maintain strict D.W.'
For the next three years Josiffe kept an on/off relationship with Thorpe. They argued, made-up, argued, and Josiffe was openly saying that Thorpe had infected him with the 'disease' of homosexuality.
Trouble, however, came to a head shortly before Easter 1965. When Josiffe wrote a seventeen page letter to Thorpe's mother. It was intercepted by the SIS-MI6 D.W. officer who was ordered to allow the letter to be delivered. It began with:
'For the last five years, as you probably know, Jeremy and I have had a homosexual relationship.' He went on to complain about how badly Thorpe had treated him and that Thorpe had left him with no money.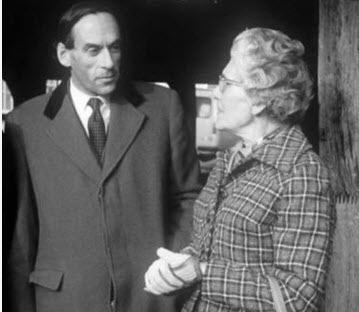 Jeremy Thorpe with his mother
---
Thorpe was confronted by his mother over the letter who told her it was all lies. He was, however, worried enough to ask his friend and fellow MP Peter Bessell for help. Thorpe did not know that Bessell was an MI5 Agent in Parliament who himself had a complicated and overactive sex life, that posed a real threat to his career.
A meeting with Josiffe was arranged in Dublin, where Bessell told Josiffe that Thorpe considered the letter blackmail and would seek Josiffe's extradition and charges in London.'
Josiffe called his bluff and was overhead by a local D.W. MI6 Agent as saying:
'I can come back to England and get the whole matter sorted out. It will all come out.' He told Bessell how he had given the police Thorpe's letters, and said that he had 'lost' a suitcase with a further fifty letters whilst on a trip to Switzerland.
To pacify him Bessell told Josiffe he would get the suitcase back and help him with a new National Insurance Card.
For a while Bessll paid Josiffe a weekly retainer of £15. Since MI5 had 'stolen' the suitcase in Switzerland it was easy for Bessell to retrieve it, and handed it to Josiffe.
Bessell also spoke to the Home Secretary, Sir Norman Soskice, and spoke on behalf of Thorpe asking for the correspondence MI5 held to be destroyed.
He was not aware that MI6 held copies.
In January 1967 though, Jeremy Thorpe was elected leader of the Liberal Party but not all Liberals were happy about his rather 'flashy' style and many actually thought he was more of a left wing Conservative than the Epitome of a Liberal. The media, however, loved his headline grabbing style and the Labour Prime Minister Harold Wilson admired Thorpe to such an extent, that he made him a Privy Counselor which gave Thorpe access to classified documents relating to National Security.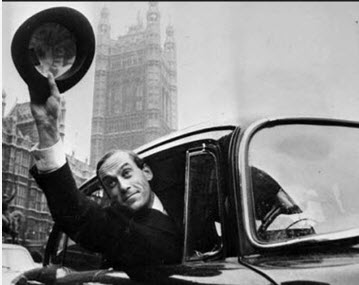 Immediately, both MI5 and MI6 in a rare joint exercise decided to redact files on Members of Parliament and more important started operating a dual file system, prompting a comment years later from a top SIS-MI6 Agent to refer to files as:-
'The OK or not OK Books.'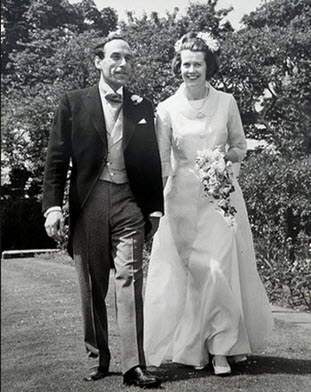 Jeremy Thorpe and Caroline Alpass on their wedding day
---
 In 1968, to complete the picture of a successful political leader, Thorpe married Caroline Alpass. Whilst he was on honeymoon a member of the Liberal Party had found out that Harold Wilson had offered Thorpe a safe seat, if he joined the Labour Party and to appoint him to Cabinet. Telephone intercepts from the Charles Richardson 'Secret Tapes' also define a moment when Wilson offered Thorpe the Leadership if the Liberals amalgamated with the Labour Party but at the time Thorpe was not Leader and could not commit.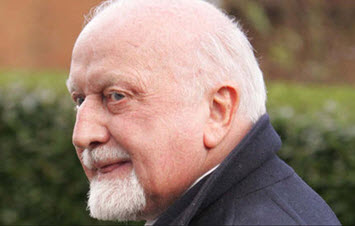 Charlie Richardson 
---
Whilst on honeymoon Members of the Liberal Party moved to have Thorpe removed as Leader but Thorpe was 'tipped off' by a Special Branch Officer on the orders of Harold Wilson, returned early. In a mood, that was described as 'angry as hell' and forced a vote of confidence which he won easily.
Jeremy Thorpe had arrived and seemed invincible.
Simultaneous to the success achieved by Jeremy Thorpe, his gay lover Josiffe also tasted success in 1968. He transformed himself from Norman Josiffe to Norman Scott and became a 'male model.'
Living in style in London. Despite having an affair with a man, like Thorpe, Norman Scott also married a girl called Susan Myers and incredible they had a son.
Back in the Liberal Party Headquarters, Peter Bessell hoped that Scott would forget the past but according to telephone intercepts Thorpe told Bessell that he was 'deeply pessimistic about Josiffe.'
Thorpe was right the modelling career that Scott had invented was just a fantasy. He continued to press Bessell for money and the matter of the National Insurance card had not been settled.
When Scott continued to sleep with men, his wife was informed by mysterious messages that in fact came from MI6 and she did what any woman would – left him. Scott blamed Thorpe for the failure of his marriage. He threatened to go to the Press again.
The analysis by the SIS-MI6 Officer known by his initials as 'M.R.S.' was that Thorpe  'should  ignore Scott but it seems Thorpe is as obsessed with Scott as Scott is with him maintain 'I.S." (Intrusive Surveillance.)
In due course, Bessell would say that it was at this time that Thorpe started talking of having Scott killed. They even, said Bessel could poison Scott and have his body dropped in a disused mine in Cornwall.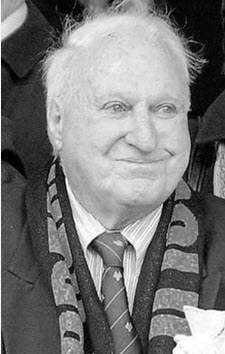 Jack Hayward 
---
Scott was a distraction that Thorpe did not need. In 1970 Thorpe found a benefactor in Bahamas based multi-millionaire Jack Hayward. With his money Thorpe mounted an expensive political campaign in the elections but Ted Heath won an outstanding election and trashed the Liberals and Labour.
Jack Hayward was an MI6 Agent. When SIS-MI6 understood that Harold Wilson had convinced Jeremy Thorpe to enter into a Lib-Lab pact the Security Services could not risk the country governed by Harold Wilson and Jeremy Thorpe. They persuaded Jack Hayward to finance the Liberal Party giving Thorpe the hope he could actually win an election with Hayward's money.
Prior to the vote Hayward's promise of more money never materialized, but by that time it was too late there would be no Lib-Lab pact and both, Labour and the Liberals, lost in a glorious victory by Ted Heath.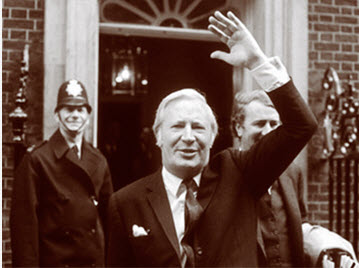 Edward Heath Prime Minister (1970 – 1974)
---
 Hayward was not happy. He actually liked Thorpe and felt he could be useful for the country. At any cost he told SIS-MI6 Thorpe was not to be 'sacrificed'. But the Liberal Party was looking for any excuse to 'kill of the political ambitions' of Jeremy Thorpe.
Then within a week his wife Caroline was killed in a mysterious car crash. Those within the Liberal Party who wanted to destroy Thorpe could no longer do so.
Thorpe escaped recriminations at the cost of a human life, The SIS-MI6 made sure that Hayward was not disappointed.
In 1971 though, Norman Scott took his story direct to the Liberals and showed them letters from Bessell, which confirmed Bessell had been paying him weekly amounts of money. Thorpe admitted he knew Scott, but that there was never any 'affair' and the letters suggested that it was Bessell who was being blackmailed. The Liberal Party held an internal inquiry which of course was subject to interception by SIS-MI6.
Scott was subjected to interrogation by Lord Byers. Leader of the Liberals in the House of Lords, who did not believe a word Scott, said.
Norman Scott was shattered by the experience, but as the SIS-MI6 Officer wrote in the Thorpe file. 'continues to tell anyone that will listen about Thorpe.' One of those who was prepared to listen was his Doctor, a man called Gleadle. In 1974 Dr. Gleadle approached Thorpe's solicitors saying his patient had letters which he would sell for £25,000.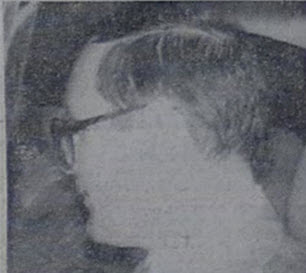 David Holmes  
---
David Holmes, the Deputy Secretary of the Liberal Party and Thorpe's new best friend, took over the negotiations and reduced the price to £2,500. He wrote out the cheque and Gleadle handed over the letters.
At this time, the SIS-MI6 changed the direct watch Surveillance Officer owing to the sudden and unexplained death in a 'car crash' of Agent M.R.C. A relatively inexperienced Agent carried out the intrusive surveillance. In one report the new Agent wrote on Thorpe's file.
'The deal is done but question mark over whether Scott knows about the discount. Scott most days drugged up suggest check Gleadle if prescribing drugs to Scott.'
This however, was a bad move for Thorpe. The letters were mostly from Bessell and they proved nothing against Thorpe but as the new Agent wrote.
'There is now a connection between a payment to Scott and Thorpe via Thorpes Solicitor and best friend.'

On the night of 23 October 1975, on what should have been a family birthday celebration of the young SIS-MI6 Officers' father, Norman Scott was being driven across Exmoor, in Devon, by a man he knew as Peter Keene. The young SIS-MI6 Agent was following in a Ford Capri car, hired in Wales, at a comfortable distance. The vehicle, Scott and Keene were driving in, was subject to intrusive surveillance. The young Agent was dictating notes in a Dictaphone machine whilst following.
A few days previously Keene, whose real name was Andrew Newton, had introduced himself to Scott warning him there was a plot to assassinate him, but that he had been hired by a friend to protect him.
Scott had met Newton in a Hotel in Combe Martin that evening. Newton, wrote the SIS-MKI6 Agent:
'Seems nervous of the fact Scott is accompanied by a huge Great Dane which Scott calls, Rinka.'
Newton was not happy the dog was with Scott but Scott told Newton that he was going nowhere without his dog.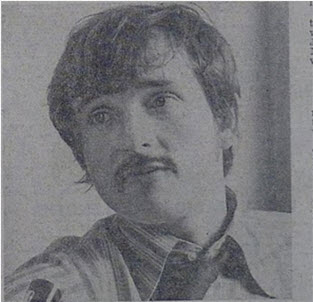 Andrew Newton
---
It was a particularly wet and windy night. For whatever reason Newton stopped the car, and both men got out. The SIS/MI6 Agent was one hundred yards away in the Ford Carpi. The intrusive device in Scott's vehicle had a range of, no greater than hundred yards so, the Agent moved closer with the headlights off. The Agent wrote in the report:

'Dog sprang out of car probably thinking going out for run. Scott grabbed her leash and tried to control dog. Newton takes out gun and shoots dog in the head. Scott then sees dog down shouts to Newton 'You shot my fucking dog. You can't involve Rinka in this. You shot – you shot my dog fuck you.' Scott tries to give dog mouth to mouth resuscitation. Newton puts gun to the back of Scotts head shouts:

'Fuck you you Bastard!' I then turned on car headlights which Newton saw as I was about 20/30 yards away. Scott is bent over body of dog crying. Newton gets into car drives away. I follow, leaving Scott over body of dog. Cars behind.'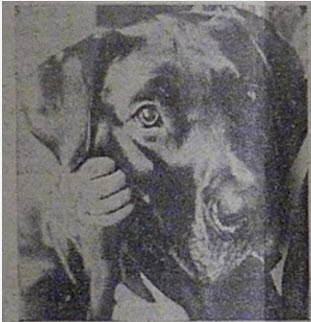 Victim – RInka the Great Dane
---
Scott flagged down a passing motorist and was taken to hospital in Minehead, where he was treated for shock and he told Doctors that Jeremy Thorpe had ordered him to be killed. Local police were told but did not take Scott's ravings seriously.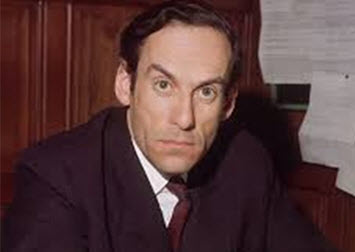 Andrew Newton however, was quickly tracked down and arrested. He told Police that Scott was blackmailing him and he only intended to scare Scott off. He was charged, indicted, and with the help of the Security Services ensured a conviction and sentenced to two years in prison.
Peter Bessell had lost his seat in Parliament and for a while lived in California. He was visited by the young SIS-MI6 Officer and 'persuaded' to write a letter stating that he had been blackmailed by Scott.
For a short while this helped Thorpe, but when Bessell realised that he was being made the scapegoat he told reporters, and anyone who would listen, that he had lied to protect Jeremy Thorpe. Further, word of the £2,500 payment to Scott leaked out, which was quickly followed by the publication of letters Scott had handed over to the police back in 1962.
Both MI5 and MI6 had taken control of the whole affair.
As a result, most of Thorpe's colleagues were convinced Thorpe had lied about his relationship with Scott and he was forced to resign as Leader of the Liberal Party.
That should have been the end of the 'Jeremy Thorpe Problem' and, the young SIS-MI6 Agent was sent to Ireland for a while. Thorpe though had a true friend in the form of Harold Wilson. In May 1976 a couple of weeks after Wilson suddenly resigned from Office. Wilson summoned two BBC Journalists Barrie Penrose and Roger Courtiour to a meeting. He told them he has long suspected his Government was being destabilized by Right Wing Elements of MI5, and by the South African Intelligence Agency Boss.
Wilson said Boss was behind the campaign against Thorpe and that Norman Scott was in the pay of Boss. He told the journalists he would assist them in any way he could.
Both journalists started to follow up the leads Wilson had given them. They even met with Norman Scott but according to Penrose he did not 'seem or act like a south African Agent.' In fact the more they investigated the more they were convinced that Thorpe had conspired to kill Scott. They flew to California and interviewed Bessell.
In October 1977 a few days after his release from prison, Andrew Newton told reporters that he had been hired to kill Scott.
At that stage the Director of Public Prosecution ordered an investigation into his claims.
The police were not really that interested as they knew Scott, and by now were aware of the interests of the security services. They sought help from Penrose and Courtiour whose lengthy investigation into the Thorpe affair was by now well known. The Journalists shared what they knew. According to the Journalists Thorpe had asked David Holmes to have Scott eliminated. Holmes had turned to his friend John Le Mesurier (not the dads' army actor) a Welsh carpet salesman, who brought into the plot a slot machine salesman called George Keene. It was Keene who had engaged Andrew Newton a 29 year old commercial pilot who was known to do anything 'for a laugh.'
To pay for the hit, £20,000 from a 'liberal Party Benefactor' was diverted to David Holmes.
On the 4 August 1978, Thorpe, Le Mesurier and a nightclub owner called Deakin were arrested.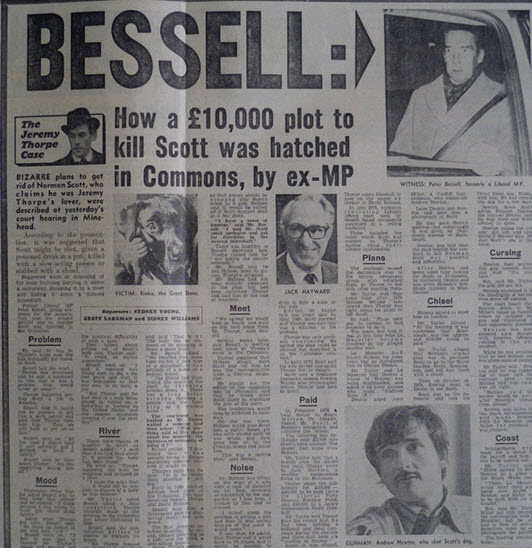 Committal proceedings took place in Minehead. Bessell had flown in from California and Andrew Newton had been given immunity from prosecution and testified against Thorpe, and the others, as of course also did Norman Scott.
The Magistrates allowed the case to go to trial. It was time for the SIS-MI6 to go into action.
It would take a few months for the trial to go ahead and Thorpe managed to have it postponed for eight days to allow him to contest the General Election – one which he lost.
On the 8 may 1979 the trial opened at the Old Bailey. The Crown thought they had a strong case and maybe they did but the trail was heavily weighted in favour of Thorpe and the interest of the State.
The problem was always, however, that the Crown were hampered by the fact two main witnesses, Bessell and Newton, were liars and Scott was an object of ridicule for years.
Bessel was also damned when it was revealed by an anonymous source that he had a deal with the Sunday Telegraph to sell a book he had written and would receive twice as much if Thorpe was found guilty. That smelt very much like the deal Myra Hindley's brother-in law had when he gave evidence against the Moors murderers and granted immunity.
Mr Justice Cantly an SIS-MI6 Judge made no secret of his total contempt for Bessell, Newton and Scott. Most looked forward to Thorpe giving evidence, but they had forgotten that Thorpe may have been a politician, but he was also a Lawyer and a Queens Counsel at that.
The SIS-MI6 Judge Mr Justice Cantley made sure the four men would be acquitted. In his summing up to the Jury Cantley said.
'This is a bizarre and surprising case and the four accused are men of hitherto unblemished reputation.' If ever that was a dubious statement. He continued 'Mr Thorpe Ladies and Gentlemen of the Jury in case you have forgotten a national figure with a very distinguished public record.'
Then after demolishing Bessell as a witness, he moved on to his 'pet hate – Norman Scott.'
'You will remember him well.' He said, 'a hysterical, warped personality, accomplished sponger and very skillful at exciting and exploiting sympathy.'  He later hit hard by saying. 'He is a fraud. He is a sponger. He is a whiner. He is a parasite. But of course he could still be telling the truth. You must not think that because I am not concealing my opinion of Mr Scott I am suggesting that you should not believe him. That is not for me. I am not expressing any opinion.'
Mr Justice Cantley did however, express an opinion about the £20,000 which, wherever it went, had not gone to the Liberal Party as its donor had intended. Even if Thorpe had been deceitful about this, the Judge said that did not prove criminal conspiracy.
Job done!
The Jury took 52 hours whilst Thorpe was theoretically locked up at Brixton prison to return verdicts of 'Not Guilty.'
Thorpe and his second wife, Marion, left the Court and returned to their London Mansion. Along with Thorpe's mother they appeared on their Balcony waving to passerby's.
The media were bemused if not astonished by the verdict. Numerous articles about Thorpe were ready for print and two documentaries ready for broadcast.
The Security Services never fail. They can make or break a person. In this case it was about saving Jeremy Thorpe. No articles appeared and the television documentaries shelved – A 'D Notice' was issued – all print stopped.
But Thorpe's triumph was to be brief. The Establishment that had given him the benefit of the doubt for so long would now close ranks on him and the Liberal Party just did not want to know him.
The SIS-MI6 had saved their man but just could not take any more chances.
Jeremy Thorpe and Cyril Smith
---
His more sinister connections with Cyril Smith and Jimmy Saville were not matters that could be aired then and would take years to surface.
Norman Scott did not care that Thorpe had been acquitted. Surveillance against Scott ended in 1980. The last entry on the SIS-MI6 file recorded a conversation Scott had in a pub with an unknown male. He tells him 'Fuck Jeremy Thorpe. I am gone but so is he!'
He was happy to know that the man who he felt had destroyed his life had himself been ruined.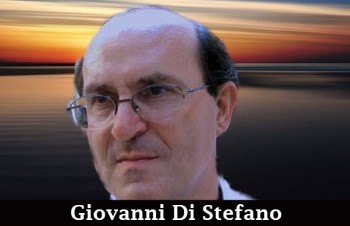 Originally published 26 April 2012.
© 2012 GIOVANNI DI STEFANO
Coming Soon………..
NB: Some images retrieved from Google, will remove at owner's request.