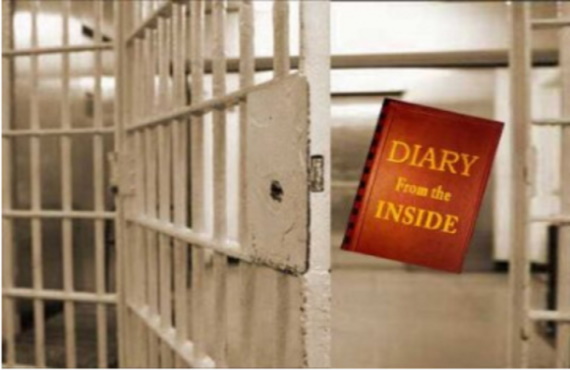 Thursday 1 December 2022
Let the show commence….
Friday 1 December 2022
Let the show commence….
Saturday 3 December 2022
Let the show come to an end…. Soon… but not yet!
Sunday 4 December 2022
Not much longer now, before the bird is freed…
Monday 5 December 2022
Caroline ended up in hospital with major broken wrist. Incredible. I am so worried, but I can't do anything really to help as I am here. Let's hope for the best. One thing is for sure, she won't be playing cards this week.
Tuesday 6 December 2022
Jeez The operation took over two hours, but all went well – thanks be to the Lord.
Wednesday 7 December 2022
I took the afternoon off today and sort of relaxed. Tomorrow will be a heavy-duty day. I should receive some documents from court tomorrow.
Thursday 8 December 2022
A hard day working three jobs enjoyable? As I feel that my working hard enhances the community, I am part off. In life you must do your best always whether cleaning a toilet to appearing before a judge. You know what I mean?
Friday 9 December 2022
We come to the endish of another shite week, but let's do the best we can because life could be worse.
Saturday 10 December 2022
England are out of the 2022 World Cup. They. Talk a good game, but when it comes down to delivery – Zilch!!!
Sunday 11 December 2022
I really do not know why I am bothering doing my diary. It won't get read and I'm unsure where all the other entries since March 2013 are. OK, I only have. 104 days left maximum, but what is the point? They all one day will go into perhaps eight books. Maybe.
Monday 12 December 2022
What today? This is all I can properly say.
Tuesday, 13 December 2022.
Tomorrow should be quite something, although what I don't know. If it were not for Memo 618, what a different situation I would be facing!!!!
Wednesday 14 December 2022
A great example today is Court 19 of the High Court of Justice at 10:30 AM. If (a) the use of memo 618 to the judge and, (b) Intellectual dishonesty, but never mind, as time cannot be stopped with or without Memo 618.
Thursday 15 December 2022
Yesterday we found more forged false documents and it is actually so forged that a baby of 1 year old could see it as forged. Incredible. But nothing will be done about it because of Memo 618.
Friday 16 December 2022
Today I went to London to see the Italian Consul and get my passport. Mission accomplished.
Saturday 17 December 2022
A somewhat easy day. I have 92 days left, of being a political hostage. Every court case I attend, the result proves to be just how unlawful the British Government have behaved, but soon it will be all over.
Sunday 18 December 2022
In 2013, when I was wrongly convicted, I predicted I would be in these places watching three World Cups and blow me down if I have got it wrong. Today, Argentina won the World Cup 2022. In 2018 I was in Highpoint and 2014 I was in Swaleside. I really wish I had got it wrong predicting I'd be in jail for 3 works well, but it is a fact. Oh well, maybe I can predict the winner's lottery numbers.
Monday 19 December 2022
Nothing much happening today. But I see the Court of Appeal and the High Court are conspiring closely together to cover each other's backsides, but soon I will be kicking backside.
Tuesday 20 December 2022
Waiting…………………
Wednesday 21 December 2022
Wait over!!! passport here!!!
Thursday 22 December 2022
I feel that I have moved a small step forward. But around the corner….
Friday 23 December 2022
IS-91 issued!!! Merry Christmas to GDS.
Saturday 24 December 2022
Happy Xmas to all!!!
Sunday 25 December 2022
Merry Christmas to everybody!!!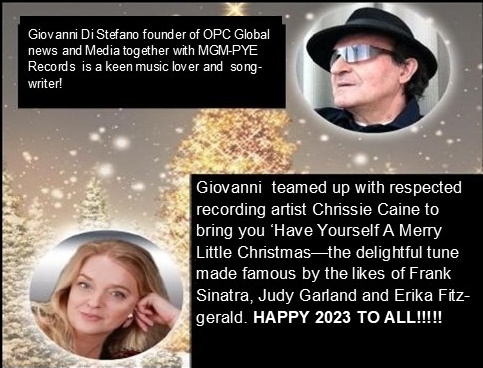 Monday 26 December 2022
This Christmas has not gone as I had expected or hoped. However, it has gone and it is my last in this rap trap and to many other people it will be the last of any interaction with me from 31 January onwards.
GDS
Previous undeciphered diaries will be published this week.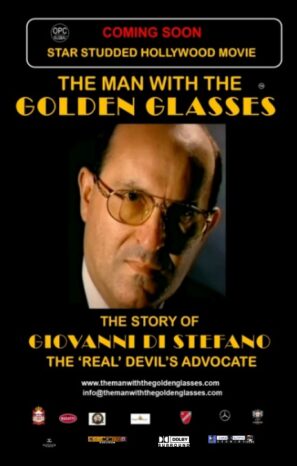 The Man With the Golden Glasses – https://www.themanwiththegoldenglasses.com/