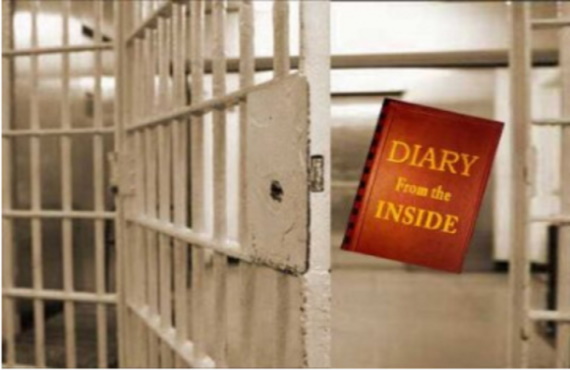 Tuesday 1 November 2022
Round one went to me. Round two has gone to the State. Round three and final one we'll see, but the last laugh will be mine.
Wednesday 2 November 2022
A very difficult day, that is all I can say.
Thursday 3 November 2022
Difficult day number two.
Friday 4 November 2022
Difficult day number three, but there is a light at the end of the tunnel and today I received my driving licence, for which I am truly obliged for the help I received from the management here.
Saturday 5 November 2022
In which I fight back, in more ways than one.
Sunday 6 November 2022
In which I may well have scored big time.
Monday 7 November 2022
Let me tell you the difference between this country and the rest of the world. In the rest of the world, a mother tells her child that "this is your father" and that to that child no proof is required because mum says that the man is my father. In the UK a mother's word is not believed without proof.  A DNA sample is required to confirm paternity. That is the difference and that is why the UK is an island still in isolation.
Tuesday 8 November 2022
A nothing day.
Wednesday 9 November 2022
When's to the Royal Berkshire Hospital for skin cancer treatment? Not happy as the radiotherapy is quite demanding, but I have no choice.
Thursday 10 November 2022
I have a vision for the future.
Friday 11 November 2022
A lot is going on behind the scenes.
Saturday 12 November 2022
There is a deal to be made. It's not too bad as all, but I need time to think about it.
Sunday 13 November 2022
Working seven days a week, but you know what? It's okay. My blood pressure is 156 over 90. Which the doctor says is too high. He said, it's the silent killer. I thanked the doctor for making me feel really confident.
Monday 14 November 2022
Reason is the best ally and patient is its next of kin.
Tuesday 15 November 2022
When people have nothing left to cling onto, they grasp and cling onto myth – I am that myth.
Wednesday 16 November 2022
A successful day for someone here, but for me, just another effing day as a political hostage.
Thursday 17 November 2022
Last night Telemolise broadcast an excellent news story on me.
Friday 18 November 2022
My advice to you or today – live as if you were to die tomorrow!!!
Saturday 19 November 2022
Things going well for once – but will it be real?
Sunday 20 November 2022
An uneventful day, but Caroline has been busy and productive.
Monday 21 November 2022
Almost 10 years ago, I made a promise that each day in this situation, as a political hostage, I would write a daily diary. Now that I have been unlawfully held for nine years, eight months, I ask myself why the hell I should write another word. I don't know the answer. My entries are no longer from the heart. Until you actually even read them. What is the point?
Tuesday 22 November 2022
This year's World Cup is a lot different from the 2018? Why? Then I followed each game, even having a wall chart marking each game. Now? I don't really give a damn. I have difficulty concentrating on anything. The whole atmosphere is different. Don't really know why, but it is that way.
Wednesday 23 November 2022
Tell me supper to be a massive rainstorm so all of us must decide. Which umbrella we go under to take cover.
Thursday 24 November 2022
The problem when you are in my kind of situation is that there is no sense of urgency in anything that happens.
Friday 25 November 2022
Another mostly uneventful day at the treadmill. I tell you that one day, someone, or some people will get into a lot of trouble over what has happened to me.
Saturday 26 November 2022
It will be good for me to get back on board the Lady M again.
Sunday 27 November 2022
I am still having my doubts over this diary as frankly it is boring. I can't make a boring life interesting if life is nothing but a quagmire of bureau. I wake up at 7:00 AM, go to work three different jobs until 4:00 PM, come back and work from 6:00 PM to 7:00 PM. Then go in my room and go to sleep at 10:15 PM, et cetera, et cetera. Each and every day for the past 3533 days. Now you know.
Monday 28 November 2022
I must just get a touch in court in the next couple of weeks, but tonight Memo 618 kicked in again. Oh well.
Tuesday 29 November 2022
I have now watched two episodes of the Sky documentary on me, and my comment is this: "Why let the truth get in the way of a good story?"
Wednesday 30 November 2022
The 14th of December 2022 is the next important date for me.
GDS