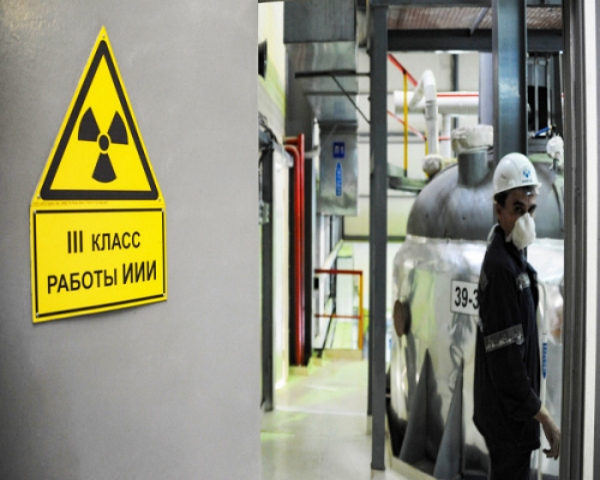 The Government of Spain accepts the absence of a Community veto on uranium from Russia to justify state imports of this nuclear fuel, as stated in the parliamentary response given to the question of the deputy of Unidas Podemos Juantxo López de Uralde.
"So far, none of the sanctions imposed on Russia derived from the war in Ukraine affects the business lines of Enusa [National Uranium Company], nor the import of raw materials such as uranium," explains the Executive in its response.
The same reply states that Enusa has taken measures to "mitigate the effects of the possible lack of supply of Russian uranium", thanks to existing contracts with other suppliers and existing stocks of the raw material.
López de Uralde requested the figures of the transports of nuclear material that have arrived in Spain in recent months and the Executive has detailed that since last January 1 the Spanish Government has managed the reception of three transports of uranium of Russian origin. One of them through the US, one in Germany and one in the UK.
"These countries have allowed the delivery in their territory of uranium of Russian origin," states the parliamentary response, which specifies that "the uranium received in the US has subsequently been transported to Spain on March 22 for the consumption of national nuclear reactors."
The Spanish Government manages the purchase of this material through the state-owned company Enusa, which is responsible for the supply of enriched uranium to the electricity companies that own the Spanish nuclear power plants.
1,260 tons and $145 million
The truth is that uranium is one of the few fuels that have escaped the sanctions regime imposed by the European Union on Moscow after the beginning of the war in Ukraine. In 2021, Russia supplied 29.1% of the Spanish demand for uranium concentrates, making it one of the main suppliers to the Iberian country.
In total, each year the Spanish nuclear park consumes around 1,260 tons of uranium, which represents an investment of close to 145 million dollars for the import of this nuclear fuel.
López de Uralde has reacted by maintaining that "it is legal, but ethically unacceptable", in statements to the newspaper El Mundo. "The nuclear industry has received privileged treatment from the European Union. For uranium there is no embargo, which leaves a perception that nuclear energy brings us closer to independence from Russia and this is not real," argued the deputy.
Business front
In this matter, the Spanish Government also faces a judicial process for the prohibition of the Ministry of Ecological Transition and Demographic Challenge of the exploitation of the uranium deposit in the municipality of Retortillo, in the province of Salamanca, in the interior of the country.
In April, Australian miner Berkeley challenged the ban in court. The company emphasizes the contradiction of paralyzing national exploitation and continuing imports from Russia.
Source: RT/es