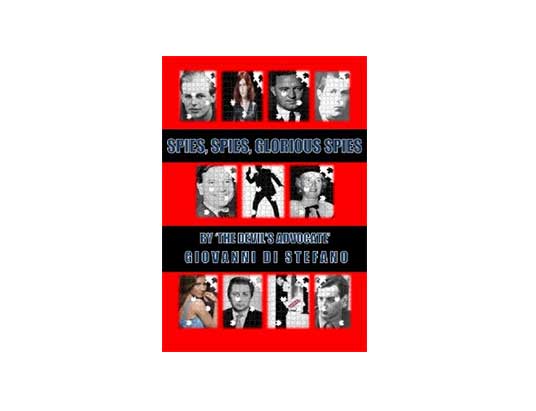 What if suddenly the versions of historical events which we all thought we knew were turned upside down?
What if you were told that Mark Chapman did not kill John Lennon? What if 'Lord Haw Haw' was not a traitor but a British spy? Rasputin was murdered by British Secret Service agents? Or Winston Churchill ordered the murder of 'Lawrence of Arabia'?
Giovanni Di Stefano – known as the 'Devil's Advocate' – in his latest, bewildering book, creates a fascinating and detailed insight into the deadly world of secret agents and their involvement in our lives. The old adage 'nothing is ever what it seems' becomes more apt than ever. History will never be the same after you have read this book.
Below we give you an insight to 'Spies, Spies, Glorious Spies'
CHAPTER ONE
The Accidental Spy
In 1964, the landmark BBC TV documentary series The Great War interviewed dozens of veterans of the 1914-1918 war.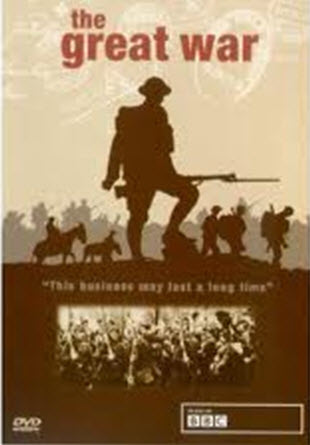 One of these old soldiers was Albert Edward 'Bertie' Beauchamp, a man who was only too pleased to speak and speak at length to the BBC researchers. He provided hours of reminiscences and recollections, delivered clearly in a chatty, informal tone, and the stacks of tapes collected promised a very colourful insight into what happened in that terrible brutalising war. There was only one problem, though: the tapes could not be used. In fact, less than 24 hours after they were recorded, a small deputation of officials from an unspecified Ministry, assumed to be MI6, arrived in Broadcasting House and seized both the tapes and the transcripts.
CHAPTER TWO
Murder or Accident… And The Unanswered Questions
Death of An MP And A Football Player
Lies, subterfuge and deceit riddle our global society through every aspect of living, with personal gain at the root, be it political, business or of an individual nature. History bears witness to such deceit, from Watergate to the blatant lies covering the realties surrounding the cause of the crash of the Russian supersonic 'Concordski' at the Paris Air show on its inaugural public display.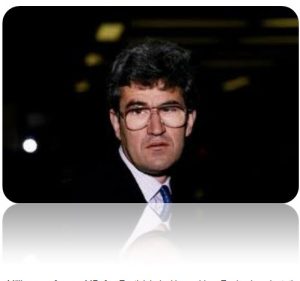 Stephen Milligan, a former MP for Eastleigh in Hampshire, England and at the time a Parliamentary Private Secretary to the Arms Minister Jonathan Aitken, died in early 1994. Curiously, the reported date of his death varies. His semi-nude body, wearing only items of women's underwear and stockings, was reportedly found draped across a kitchen table at his London residence by his house cleaner, Vera Taggart. He was an infrequent resident at his London accommodation, staying more at his Hampshire home in Boyatt Wood. His London cleaner said after finding the body that she had not expected him to be at the premises.
Yet was his death an accident, or was it murder most foul, engineered in such a way as to besmirch the name of the victim from the onset and make it look like a bizarre sex ritual had resulted in death? It has been reported elsewhere in reports on the inquest that 'murder was ruled out.'
CHAPTER THREE
Murder In High Places
Fifty years after the plane crash which killed UN Chief and renowned Swedish Statesman Dag Hammarskjold there is a chorus of demands for a new probe into his death that many claim was the work of mercenaries. Hammarskjöld was killed on the night of September 17-18, 1961, when his DC-6 came down near Ndola airport in the British colony Northern Rhodesia (modern-day Zambia) as he flew in to peace talks to end fighting in the mineral-rich Katanga province neighbouring the Congo.
The United Nations' own inquiry shortly after the crash blamed pilot error, effectively endorsing an initial investigation by the colonial authorities. However, reports from witnesses and other diplomats have led to widespread accusations of a cover-up and the suspicion that Hammarskjold paid the price for supporting efforts by the newly independent Congolese Government to crush an uprising in Katanga being funded by Western mining companies.
Göran Björkdahl, a Swedish aid worker who has interviewed eyewitnesses to the crash in Ndola, recently proclaimed that there could be "no doubt Dag Hammarskjöld's plane was brought down."
CHAPTER FOUR
Rudolf Hess, The Eagle Who Landed Right In It
Born to a wealthy Bavarian family, Rudolf Hess spent his first 14 years in Egypt before going to Germany to finish his education and begin a career as a merchant. At the outbreak of the First World War, Hess enlisted in the German infantry. He was wounded on several occasions and was awarded the Iron Cross, second class, for his exploits.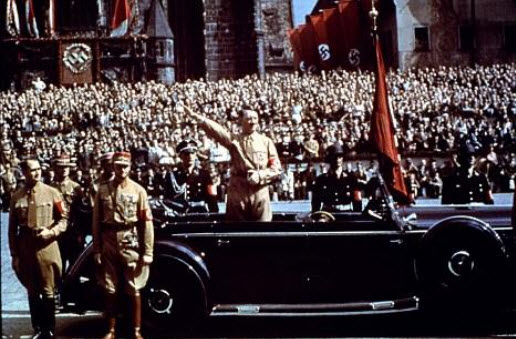 Hess first heard Adolf Hitler speak at a Munich rally in 1920. He became devoted to Hitler and joined the fledgling Nazi Party as one of its first members. After Hitler assumed dictatorial powers in early 1933, Hess was named Deputy to the Fuhrer. On 1 September 1939, the day Germany invaded Poland, Hitler announced that should anything happen to both him and Hermann Göring, Hess would be next in the line of succession.
Hess was an early confidant of Hitler, who dictated much of the infamous manifesto 'Mein Kampf' to Hess while imprisoned during the 1920s.
Like Goebbels, Hess was privately distressed by the War with Britain because he had hoped it would accept Germany as an ally.
CHAPTER FIVE
Murder Most Foul And The Truth Behind The Downing Of Swissair 111
'A Lucky Escape For One'
On 2 September 1998, Swissair Flight 111 departed New York, United States of America, at 20:18 on a scheduled flight to Geneva, Switzerland, with 215 passengers and 14 crew members on board. Some 53 minutes later, the flight crew smelled an abnormal odour in the cockpit. Their attention was then drawn to an unspecified area behind and above them and they began to investigate the source. Whatever they saw initially was shortly thereafter no longer perceived to be visible.
They agreed that the origin of the anomaly was the air conditioning system. When they assessed that what they had seen or were now seeing was definitely smoke, they decided to divert. They initially began a turn towards Boston; however, when air traffic services mentioned Halifax, Nova Scotia, as an alternative airport, they changed the destination to the Halifax International Airport.
While the flight crew was preparing for the landing in Halifax, they were unaware that a fire was spreading above the ceiling in the front area of the aircraft. About 13 minutes after the abnormal odour was detected, the aircraft's flight data recorder began to record a rapid succession of aircraft systems-related failures. The flight crew declared an emergency and indicated a need to land immediately. About one minute later, radio communications and secondary radar contact with the aircraft were lost, and the flight recorders stopped functioning. About five and a half minutes later, the aircraft crashed into the ocean about five nautical miles southwest of Peggy's Cove, Nova Scotia, Canada. The aircraft was destroyed and there were no survivors.
NB: Some images retrieved from Google, will remove at owner's request.