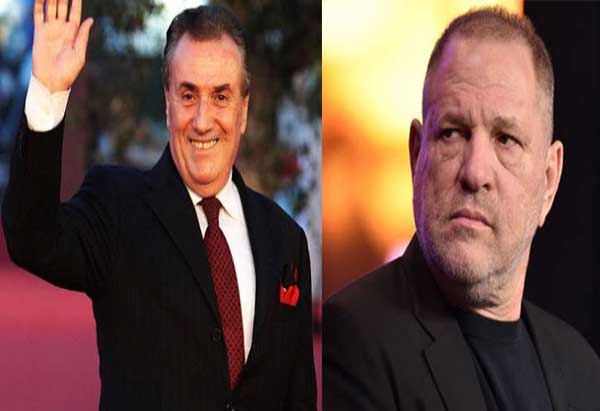 Tuesday 10 October 2017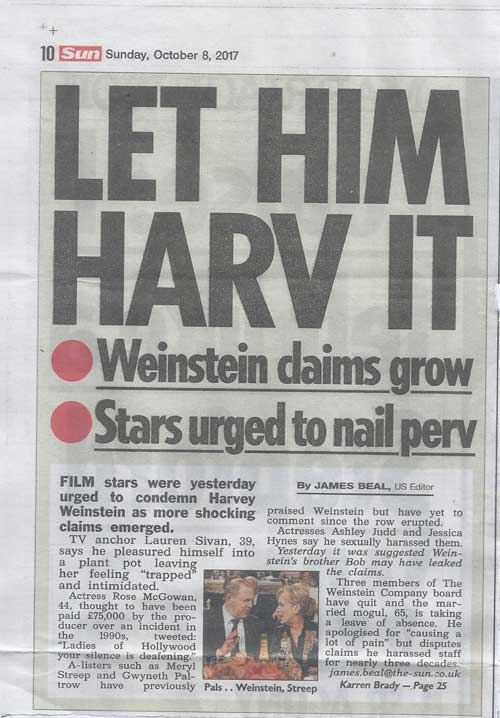 07.48am – I have known Harvey Weinstein since 1989 when I became CEO at MGM-Pathé Communications Corp owners of MGM/UA. I always liked him and I thought his main love was not women or movies but boxing. He had photos of boxers all over his office. What he has done is without excuse and has paid the price for it. Given in the 80s it was a man's world in Hollywood. The greatest sexual predator of all was Giancarlo Parretti the man who headed MGM/UA and the head man in the MGM/UA dream. He cheated on his wonderful wife and had over twenty lovers all of whom he promised a Hollywood career in film. He lied on their US visa applications and spent all his day with different women whilst the company paid hundreds of thousands in phony salaries and corrupted bank officials with women whilst the US immigration turned a blind eye. To my shame, I helped cover up all the lawsuits and settlements with women and lied to his wife as to where he was. He was a million times worse than Harvey and the only reason we did not make a Bond film is because Cubby Broccoli loathed him as did Meryl Streep.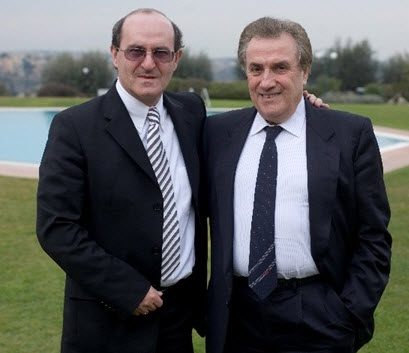 Wednesday 11 October 2017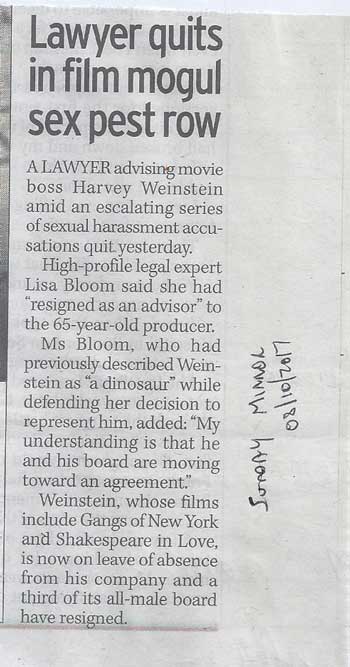 07.38am – Am I surprised that Harvey Weinstein's lawyer ditched him? Well, his wife Georgina Chapman has so why not the lawyer? I don't ditch people whom I represent but then that's me. Yesterday I said that the greatest sexual predator of all is not Harvey Weinstein or even Roman Polanski but Giancarlo Parretti who made the lives of all actresses hell.  Let me name some – Meryl Streep, Laura San Giacomo then you have Demetria Hampton and the twenty plus 'actresses' who were all on the MGM/UA payroll, hotel expenses and Berlitz School of English paid for. To my shame, I used to use my driver in my limo to pick him up in the morning from his house in Beverly Hills and make stops in two hotels so he could 'service' the divine women all of whom he had promised parts and then by 11am arrive at the office on Wilshire Boulevard. There he would molest Khazana his Russian PA who could not even type and other female staff. How many lawsuits I helped settle together with our General Counsel Edmund Hamburger and Theodore Cohen all for amounts of between $10,000 – $50,000 and how many staff complained about him and I excused his behaviour. Why? Because that is how it was. My greatest shame is in lying to his wife Maria, even taking her to La Costa where Giancarlo was 'relaxing' but making sure his 'companion' was gone before Maria arrived. Nothing ever happened to him because in the 1990s that is how it was. Harvey Weinstein is a product of that era. No excuses just an explanation and now all must pay!!!!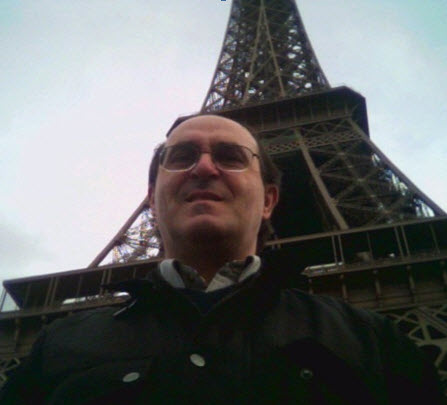 GDS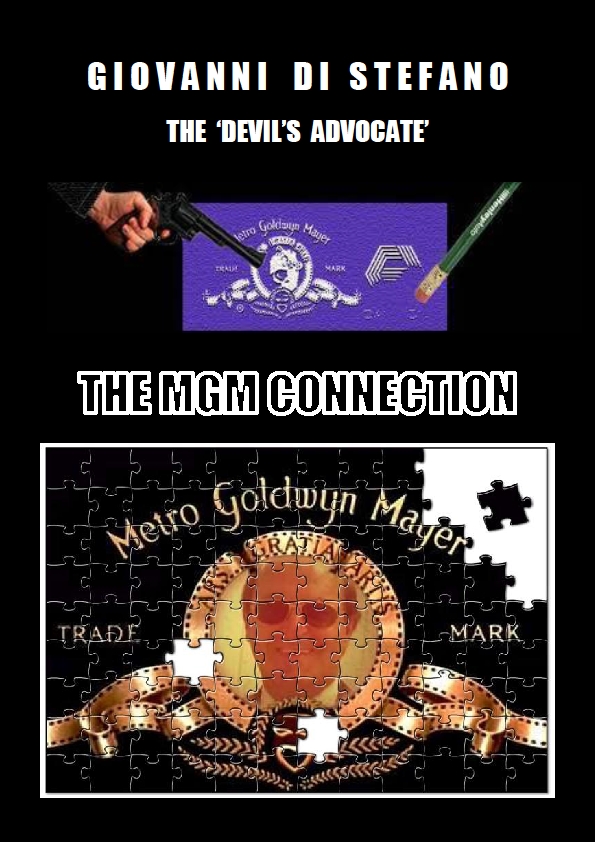 NB: These diaries are written by GDS  sent to Caroline Bayford who deciphers and types them to the best of her ability, and publishes them on GDS's behalf.
NB2: Some images retrieved from Google, will remove at owner's request.