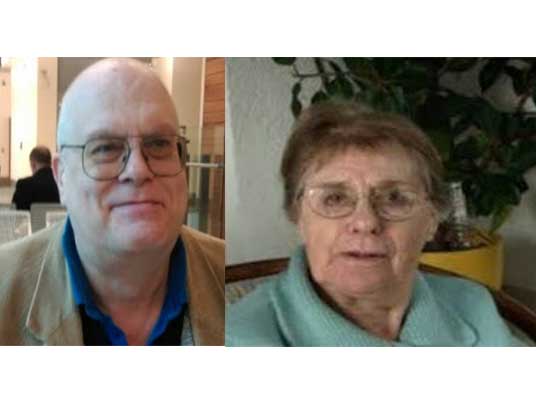 A letter from the campaigners for the release of Peter Hofschroer, for more information about this terrible travesty on the separation of a disabled 87-year-old mother from her son please email 
contactopcglobal@gmail.com
 who will forward the email to the appropriate campaigner.
Dear Sirs
Peter Hofschroer has been held in an Austrian mental hospital  unlawfully for months.
HE IS PERFECTLY SANE.
A fraudulent psychiatric report was written by a psychiatrist who has never examined him. It was written for the benefit of Judge Dr. Martin Stefula by Dr. Manfred Walzl. Dr. Stefula had targeted Peter for mental health sectioning some years before, just as Peter was using legal channels to fight back against the crime operation being conducted by North Yorkshire Police, and York Social Services. It was intended to stop him then, but Peter and Barbara fled to Germany, where Barbara was later kidnapped by the criminal organization.
The then 85 year old wheelchair-bound invalid was ill and bedridden at the time. German police wrenched her from her bed and pepper sprayed her. On hand were York Social Services and the social worker ringleader, Robert Hofschroer – a mere teacher of deaf people, whom witnesses say was commanding the entire operation, and others – such as British Military Police based in Germany.
It is imperative that we raise funds to get him out of the Sigmund Freud Klinikum in Graz, Austria using legal channels immediately.
This is all part of a transnational serious organized crime operation which is suspected of child trafficking. They have operated between the UK, Austria, and Germany, and have involved criminals employed by police and social services. There is a suggestion that there might be possible links into India.
The criminals wish to silence Peter, who says he has knowledge of links into the 'Jimmy Saville' international network, and have also targeted his house in Austria for theft. They have already stolen his mother, Barbara's, house in York, UK and kidnapped her.
Will you please share the following links online and encourage people to donate as soon as they possibly can? It is imperative that he has honest legal counsel that is not working directly for the courts, and therefore in opposition to Peter.
http://www.freedomtalkradio.co.uk/barbara-and-peter-hofschroer-political-prisoners-and-victims-of-the-state/
https://www.leetchi.com/c/peter-hofschroer-barbara-hofschroer
Although not up to date, because Peter has not had access to his Grandma B website for years, many details are posted here https://grandmabarbara.wordpress.com/
We thank you in advance for your support.
Yours faithfully,
Campaigners for Peter Hofschroer