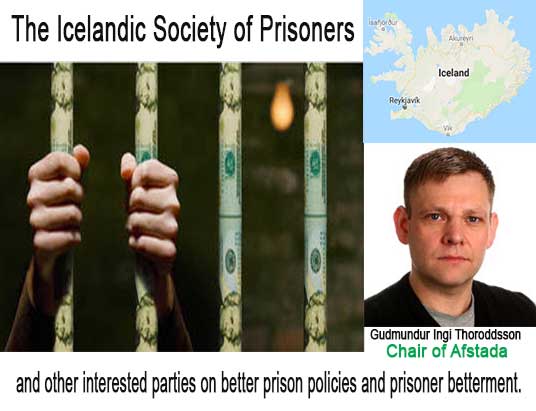 From the beginning of this century I have been imprisoned two times, totaling 14 years, for non-violent crimes. Icelandic taxpayers have already paid 132.995.520 ISK for my incarceration and when I have fully served my sentence additional cost of 1.680.000 ISK will have… and the total cost therefore up to 134.435.520 ISK.
During these 14 years in prison I have received payments from the government 14.560.00 ISK which is in fact 'black money,' though officially called either contribution or benefits. At least I don't have to pay any taxes from these payments, but I also do not earn any rights which taxpayers earn; like right to unemployment benefits after being released and other social benefits which is one of the basic principles in the Nordic social welfare system.
Even if it's 18 years since I first went to prison, I have not yet received any professional help on how the incarceration could possibly help me to become a better person; advice how I could get the best out of my stay in prison and help to make plans throughout my imprisonment, e.g. what treatments are available and other possible resources for support.
During these 14 years I have probably met with either social worker or psychologist around seven times, which is actually more often than many other prisoners can say. When I first served my time there was hardly any studies available, and definitely not any craft studies, or any professional help to change my life, so I could get out of prison as a changed and better man. This is the reason why more than every second prisoner return back to prison again in Iceland, and that's what happened to me.
For me, the prison was in fact some kind of 'criminal school' where the more experienced shared knowledge to the younger ones. Why not put more effort on professional help to get prisoners on the right track again?
Instead, I've been stored in the most expensive storage available. For the same amount of money it would be possible to offer much more effective assistance; even fully staffed housing, special designed education, different types of treatments, craft studies and possibly other options – which would be much cheaper than what I have cost.
With new approach, where we would help instead of punishing, we could get down the recidivism rate[3] if only we would help the convicted to find new path into the right direction; with emphasis on education and other types of training. And what is more, we would reduce the harm which is caused by crimes.
Stop wasting billions on a system which doesn't return anything back to the society, but only screams for more spending of taxpayers' money. Let's build up an effective system that actually benefits the entire society. It's possible, and actually done with good results elsewhere, but requires cross-party political will and public support – which in the end pays the bill.
[1] 134.435.520 ISK is equal to 1.330.000 USD
[2] First published in the Icelandic Newspaper, Frettabladid 25th April 2018 http://www.visir.is/g/2018180429447/eg-kosta-134.435.520-kronur-
[3] 'Why Norway's prison system is so successful' http://www.businessinsider.com/why-norways-prison-system-is-so-successful-2014-12
​formadur@afstada.is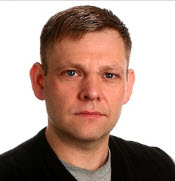 Author: Gudmundur Ingi Thoroddsson, Chair of Afstada: the Icelandic society of prisoners and other interested parties on better prison policies and prisoner betterment.[2]
NB: Some images retrieved from Google, will remove at owner's request.